LG 55B7A (B7) Latest OLED Review. For a very long time, we have been getting amazing OLED TV family members from LG and we got the latest OLED news for you people. Yes, the famous LGB7 is the OLED TV you surely wanna hang on your matt painted wall in your TV lounge.
Yeah, you might call this OLED TV by its nickname B7 or just keep practicing for LG 55B7A if you have drunk a lot of coffee in the morning.
LG 55B7A (B7) Latest OLED Reviewed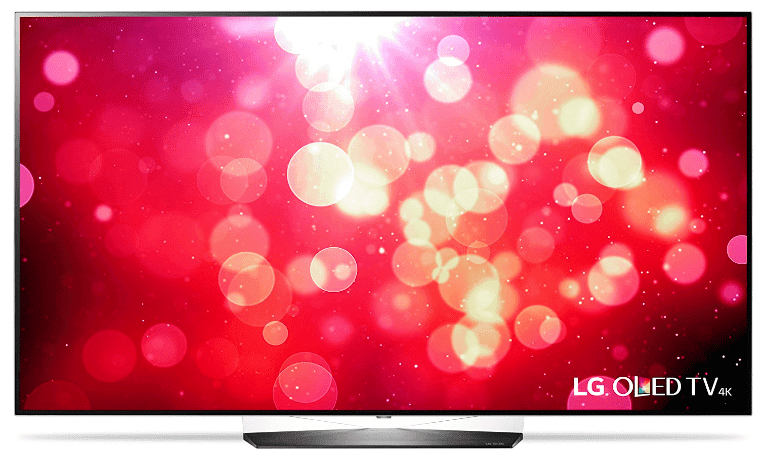 We will not go deeper this time in the review because after all, we have to disclose to you the latest OLED news for Black Friday as well. So without any further delay let us discuss with you some Pros and Cons of the LG 55B7A OLED TV if you are interested to buy one.
Pros of LG 55B7A (B7) OLED TV
B7 offers some awesome black and rich contrasts when it comes to picture quality
It supports up to 4 HDR formats
Has low latency level when it coming to play your favorite games
Wide viewing angle
Massive 55? Ultra HDR OLED display
Cons of LG 55B7A (B7) OLED TV
Well you might suffer from motion lags while watching some high-end videos
HDR format have limited brightness levels
A decoder such as Dolby's atmos is not compatible with the True HD feature
LG OLED B7 is one of the best TV from LG so far. With almost perfect viewing angles like the LG NANO85 LED TV and rich tones and colors, OLED panel technology by LG makes you set your own cinema or theatre at home. LG has been producing good-quality OLED TVs since 2016. Now by the end of 2017, we have seen technology far better than LG B7. One can say that LG B55B7A has taken the OLED TV screen industry to a new level.
LG B7 OLED news for BLACK FRIDAY
We know that most of us were looking for black Friday. The prices might drop especially for the technological products. The latest OLED news we got for you is that LG 55B7A has dropped from $2,299 to $1496.99. So if you are looking for buying an OLED TV with a 4K Ultra HD screen then this might be the best offer for you guys at this time of the year.
LG OLED 55B7A (B7) Review
LG 55B7A OLED TV is the latest from LG that comes with a 55" wide 4K HDR OLED screen. With crystal clear colors, picture quality, and lots of HDR formats to give a stunning experience. Guess what? For gamers, there is good news. LG 55B7A is the best gaming monitor at this time of the year. Outstanding surround sound Dolby's Atmos technology makes B7 one of the best technologies with rich features in the market.
Verdict
Hence with the advancements in technology, there is a lot of choices to make.?LG OLED 55B7A is one of the trending TV products in the market. At the moment LG is leading the industry. B7 series that offers stunning visual quality, angles, and almost low lag of input. Finally, if you are planning to watch some cinematic movies and play some games on your favorite consoles then LG B777A (B7) is the best you should go for.
External Sources used: