Samsung Galaxy S8 Beats iPhone X. Well the iPhone lovers might be thinking that they have got the best phone in the form of iPhone X. No matter iPhone X in Pakistan and other parts of the world was the best thing we have seen so far in 2017. However? the benchmarks made by different software on the internet different reviews by the experts claim that Samsung Galaxy S8 beats iPhone X in most features.
Samsung Galaxy S8 Beats iPhone X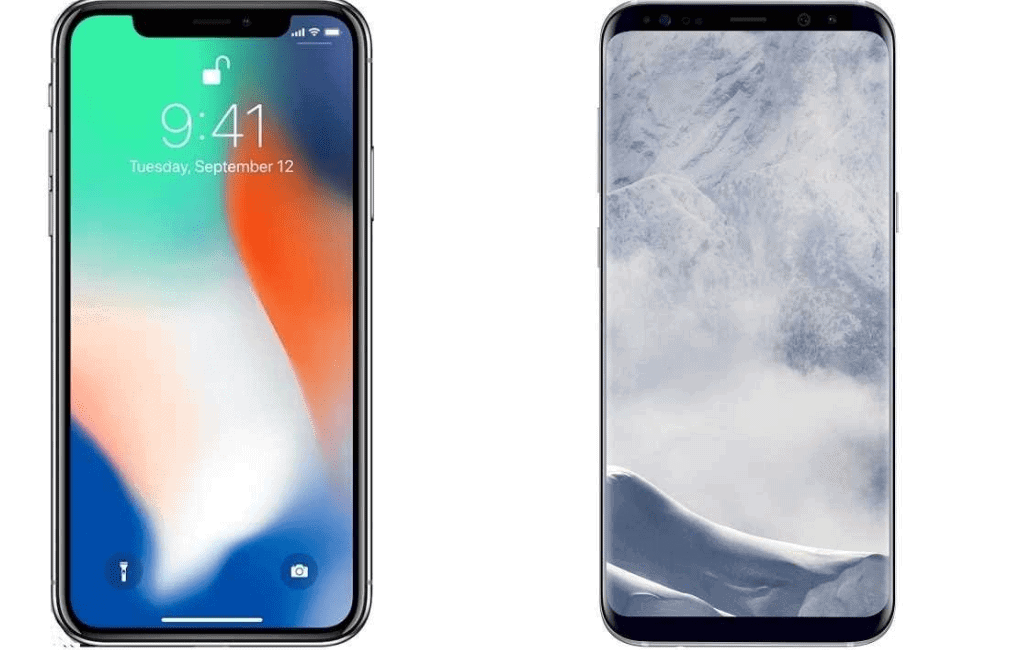 According to a famous website Consumer Reports it has been proved that the Samsung Flagship models are way better than the ones we see from Apple. The report from the website also proved that iPhone 8 PLUS was not better then Samsung Galaxy S7 edge in some relevant features. Here is the interesting news for you people. The iPhone X is not able to win from its own kinds like IPhone 8 and iPhone 8 Plus. Yes this sounds weird but there is reason behind it. iPhone X has low battery life and cannot withstand the drop test.
Yeah we know that iPhone X looks beautiful when it comes to display and Face ID. Still Samsung Galaxy S8 beats iPhone X. Because the OLED display on S8 and the Iris scanner is something way better than its competitor. iPhone X failed the drop test and suffered big damage which means that the durability is on the edge. On the battery test, iPhone X was not able to make out more than 19 hours. Whereas its old family member iPhone 8 was able to touch more than 21 hours of battery juice. The bad battery performance on the iPhone X may be due to the small battery. Battery is the is the factor that affects most of its score.
According to reports, iPhone X is way behind the flagships like Note 8, Samsung S8, and iPhone 8 Plus. Samsung Galaxy S8 beats iPhone X for one another reason and that is the price of the iPhone X. Price is too high when we compare the features of both phones. It is not a bad idea to go for Samsung Galaxy S8. Galaxy S8 packs more features at price way less then iPhone X.