The origin of drones can be traced to the world wars when planes with hidden cameras were flown over enemy territories so as to gain information about the shape, tactics and other relevant information that could be useful during the course of the war. Unlike drones, these airplanes needed to be operated by a pilot from within not remotely. Basically, this is a very small multi-rotor helicopter with a high-definition and miniature camera fitted in it that is lifted and propelled by four specific rotors. So, whether you are into science and research where you want to do any archaeological excavations or you just wish to capture alluring photographs and shoot exclusive footage from the sky, drones are the best option for you.
Things You Must Consider While Buying Drone Camera
Drones have also evolved beyond being used for only warfare. Individuals now fly drones for just the sake of flying them. However, you need to buy a drone before you can fly one. This article will give you insights on things to consider while buying drone camera.
Consider Your Need for a Drone
This is actually the foundation of taking any action. You must have considered the reason why you need a drone before you start looking at the available options within your budget.? If you skip this step, you are very much likely to get the wrong drone camera when you eventually get one.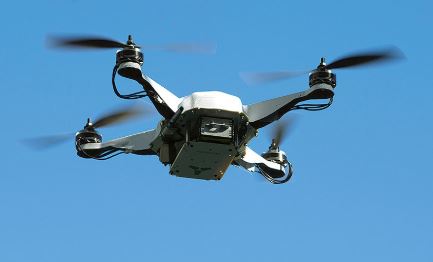 Registration
You have to consider whether or not you will have to register the drone. Most countries will require that you register your drone with the Federal Availability Agency. In addition, you have to be above thirteen years of age to be able to register your drone.
Do you know the basics of flying a drone?
This is another factor that you have to consider before buying a drone. Most drones can be controlled with mobile phones as much as they can be controlled using their controllers. However, you need to know the basics of flying a drone. This is particularly for individuals who buy it for the sake of their hobby. You don't want to fly your drone over your neighbor's backyard and get sued for privacy invasion. Besides, some drones need more than reading a manual to be able to successfully fly them. Certain places within the United States don?t permit the use of drones, and it could lead to a fine or worse, jail time.
Drones are weather selective
Going back to the point I stated at first as regards the reason for wanting to buy a drone, this is one of the reasons why you must consider that point. If you are using your drone for research, then it is paramount that you consider the weather conditions your drones can function properly in. It will be stupid to fly your drone in a rainstorm and end up wrecking it.
Flying time, battery life
Most drones usually have a flight time of thirty minutes. As such, flight time is not something you should actually be breaking you'd head about as it is the same across board. You can change the battery at interval to help make up for the minimal flight time.
Mid Air Stability
A steadily flying drone is necessary if you want to create a video that is not shaky. You may also want to consider a drone with a with a gimbal that is mounted on it and does not come as an accessory. This will help you avoid producing shaky videos as well as high quality video. Some drones even come with intelligent features will enable you capture moving objects.
Go for recognized brands
Though they may be quite expensive, popular drones are your best bet especially if you are a beginner. It will be easy to get answers when you encounter a challenge. Another advantage of going for a popular brand is that you will be able to get substantial reviews that will give you adequate details about the functionality of the drone.
Before you go about buying a drone, it helps to understand what the product itself can achieve as well as how you?re supposed to be using it. Paying over a thousand dollars for a drone and then not understanding how to use it is useless.