Drones are becoming popular and cheap day by day. The price of a drone mostly depends upon its size, signal range, flight, camera, etc. However, there are some good quality drones available in the market for less than $100 or 10,000 Indian Rupees.
Before buying a drone, it is important to know the purpose you are buying it for. If you are just buying it for a professional purpose, then you need to spend a lot. But if you are getting a drone for just fun and outdoors then this list of best drones in India under 10000 might be helpful for you.
Best drones in India under 10,000
1. SuperToy Drone Professional Quadcopter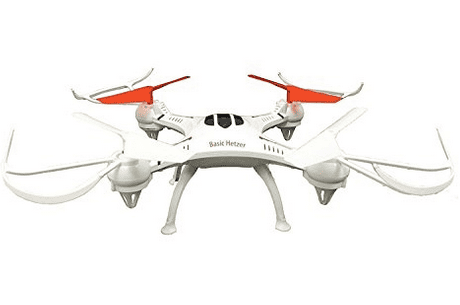 I will start this list from SuperToy, which is a cheap drone under10000 to get your hands on. Now, this comes at a cheap price doesn't mean that it will not perform well. The high build quality and rugged design make it one of the best drones in the market.
Pros
SuperToy Drone Professional Quadcopter can take flight as high as 80 meters.
Its super light and responsive.
Fast flight
Cons
It has no camera, so have to buy a new camera and mount on it.
2. Syma X5SC 2.4G 4 Channel 6 Quadcopter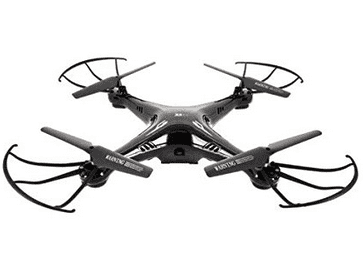 SymaX5SC 2.4G is something I will recommend for newbies. This is super cool in design with 12″ length and width. Believe it or not, it just weighs not more than 2 pounds.
Furthermore, it comes with an HD camera to take aerial shots. Moreover, you get 2GB memory cards, a USB transfer cable, and extra propellers. Obviously, one of the cheapest drones in India to get under 10000.
Pros
High Definition Camera
Cheap Price
Gyro Stabilizer with 6-axis
Steady blades
Cons
It lacks a GPS
Battery life if 6minutes
3. Babyee Nano Lighting Quadcopter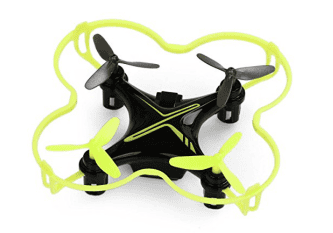 As the name suggests, this thing looks quite decent with a unique design. Babyee drone can get a flight as high as 25 meters. It is one of the best drones in India under 10000 you can get.
In addition to this, this is more of a stunt drone in the market. You can do 360 spins and3D rollovers in any direction on this drone.
It can make a flight of a maximum of 8 minutes before the battery gets down. It allows you to recharge the battery via a USB cable.
Pros
Awesome Design
Durable Quality
Nice performance
Cons
Miss the camera in the box.
4. Syma X5H Drone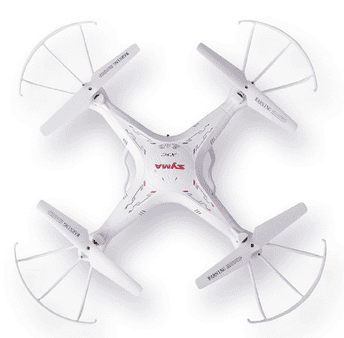 Syma X5H is one of the cheap and best drones to buy in India under 10000. It comes with an HD camera that allows you to record videos in the outdoors.
Furthermore, you get additional router blades in the box as well. Though, you also get a dedicated controller that comes in the box. ?Syma X5H can also be controlled with a dedicated app that you can download from the PlayStore.
Pros
Good Design
Stable in windy weather
Good battery life up to 10 minutes
Cons
Camera quality is not good
5. HUBSAN X4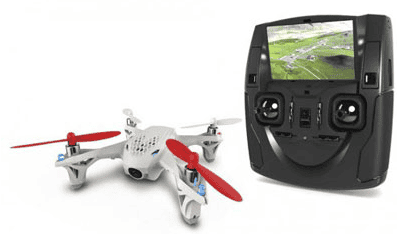 One of the most affordable and best drones in India under 10000 that deliver a nice performance. X4 allows you to get in contact up to 100 meters.
Moreover, it comes with a mountable 2MP camera and a 380mAh battery. Flight time on HUBSAN X4 lasts from 6 to 8 minutes. It also got a 4.3-inch display screen on the controller to see things from up there.
Pros
Good camera quality
Durable build quality
LED indicators on propellers
Cons
Unstable in windy conditions
Non-removable battery
Conclusion
Whenever you get out there to find a cheap drone in the market just make sure that you get the one that suits your needs. Furthermore, flying a drone needs a little bit of practice if you are a newbie. Before you get a high-end drone, it is better to practice on a cheap one.
Finally, this was the list of cheap best drones in India under 10000. If you got some more info on low budget drones, then let me know in the comments section down below