Ready to take your Second Life experience to the next level? Upgrade your virtual journey with the right laptop! Discover the best laptops that balance power, portability, and affordability in our top picks for Second Life enthusiasts.
Second life was a boom in the early 2000s because of being innovative and unique in its own ways – an experience of a virtual world that people were not used to nor had experienced something like this before.
We all want to escape our reality and the world we live in – even though it might be just for a brief moment. I guess that's where the virtual world kicks in; be it Social Media, Metaverse, or Second Life, they all serve the same purpose.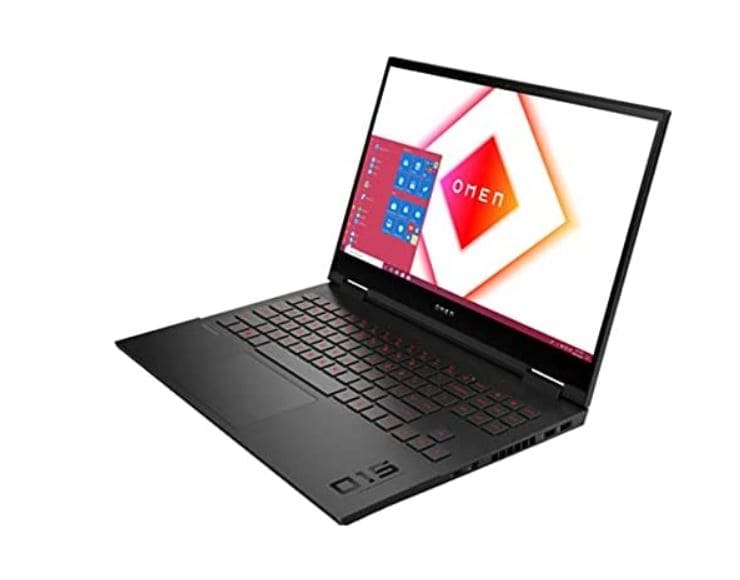 The HP Omen features an 11th generation Core i7 processor and RTX 3070 graphics card to deliver higher FPS in gaming. The 17.3" Full HD 144Hz screen allows you to play the Second Life game with richer details. Furthermore, the battery life on this laptop is decent enough to last for a few hours without plugging in the charger.
Second Life is an online virtual world game that was launched by Linden Lab where you could choose your Avatar, connect with people, explore places, and exchange or sell things by using the money generated within the game.
In short, you could do almost all things you can do in real life without any motive or a target to reach which usually happens in other games. Many people are comparing the Metaverse with Second Life but that's a debate for another time!
Second Life is not your regular game, it requires a specific system to run smoothly, and if you are also preparing yourself to be a part of Second Life's virtual world, you might want to take notes and choose the best laptop to play Second Life and be able to enjoy its phenomenal experience.
Minimum Hardware Requirements to Run Second Life Smoothly:
All games that are heavy-duty require to be run on a system that meets the specific needs for a smooth experience. To run Second Life successfully, you need to look out for these hardware system requirements in your existing or potential laptop.
OS System
First and foremost is your operating system for your Windows, Mac, or Linux. The requirements mentioned here are the average requirements that will let you play the game smoothly, however, the more the merrier!
Windows OS
For the Windows Operating system the basic requirements – as per recommended and instructed by the Second Life official platform – is Windows 7, Windows 8.1, Windows 10 (the 64-bit version) and all the latest Windows will keep the game up.
Mac OS
For Mac or Apple users, it is highly recommended that you choose the latest version of OS releases by Apple or you can choose from the series of OSX or OSA versions.
Linux
Linux users might want to go for all modern environments. It will work just fine if you specifically choose a 32-bit Linux environment or all the above versions for smoothness while playing Second Life.
Important note: Second Life isn't compatible with android devices, yet.
RAM
Not only just to operate Second Life but for overall better performance and staying above the average line you should consider choosing a RAM of at least 4 GB, eventually if you choose 8 GB, 16 GB or even better, it will give you an even better output.
SSD Storage
Storage is an important feature in almost every software or game you play on your laptop, however, Second Life will go on with less SSD storage and as minimum as 4 GB will be enough for you to run Second Life without errors and interruptions.
Screen Resolution
Because this game is based on virtual reality which is equal to high-quality graphics details it requires a good resolution screen to show you the quality result. Although an HD screen is your good-to-go option, it is highly recommended you choose 1024×768 or an ultra HD screen resolution for mesmerizing results.
Graphic Card
This is one of the most crucial and important features you need to look out for. The game won't be able to operate and run smoothly if a suitable graphics card is not installed. And the worst part is that Second Life won't just get along with any graphics cards out there, in fact, it has a specific requirement you need to meet.
It supports only NVIDIA cards series 9000 which includes 9600 and 9800. Another series supported by Second Life is 200 GTX which includes; 275 GTX and 295 GTX. The other supported graphics cards are ATI and its 4000 series which includes; 4850, 4870, and 4890. The other series of ATI is 5000 which includes; 5850, 5870, and 5970.
Processor and Cores
Another important aspect to look out for is the processor of your laptop. Second Life suggests a processor with 2 GHz as the minimum requirement and as you might have guessed already, more is always better.
If we talk about the core of your processor, it is highly recommended that you choose at least a dual-core processor and in this category as well, quad-core and all the above are better, not in terms of just playing Second Life but other intense and heavy-duty games as well.
The above-mentioned are some basic and advanced features that you need to look for in the hardware of your laptop, you can run Second Life with average hardware requirements as well but advanced hardware features will make the whole experience of your virtual world reality even greater.
By now, we have tried to explain all the information you need to know about Second Life and its hardware requirements. We have put down a list of the top 6 befitting laptops for you to choose from to start living the dream of a virtual world ultimately and instantly.
Top 5 Best Laptops for Second Life
1. HP OMEN 17 – Overall Best Gaming Laptop for Second Life
Specifications:
· RAM: 16GB
· SSD Storage: 1TB
· Screen Resolution: Full HD (1920 x 1080)
· Graphics Card: NVIDIA RTX 3060
· Processor: Core i7 (11th Gen)/ 2.3 GHz
· Operating System: Windows 11 64-bit
HP's OMEN 17 is one of the top-notch and slim laptops when it comes to gaming and playing heavy-end games. You name a game and it will meet all the needs and requirements you want.
If we specifically talk about Second Life and its hardware requirements – we can proudly say that it exceeds all hardware feature limits and it's the best laptop out there for playing Second Life and similar games.
OMEN 17 is operated on a Windows system and it supports the latest model of Windows available in the market at the moment – that is Windows 11 Pro. So, you do not need to worry a bit in this regard.
If we talk about its RAM and SSD storage capacity, the minimum requirements are 4GB RAM and storage and it gives you the best RAM and SSD options out there, which means that not only Second Life, but you can play all kinds of heavy-duty games on your laptop.
It is Core i7 of the 11th Generation with 2.3 GHz of the processor which can be exceeded to 4.3GHz and that's the best processor option you can get in any laptop, so why not?
This HP Omen 16 laptop comes with NVIDIA RTX 3060, a highly compatible and highly reliable graphic card to play Second Life at high settings.
It also supports the latest Wi-Fi, Bluetooth connectivity and thermal sensors, audio headphone, microphones and so on.
In short, it supports all the latest technological features and it is best suited for your virtual life experience at Second Life. It seems like – and it is the fact as well – that this laptop was made for all virtual reality fans and Second Life fans. It's heaven for them without any doubt! Which you can get for around 1800-1900 USD.
2. ACER Nitro 5 – Best Value Laptop for Second Life Game
Specifications:
· RAM: 8GB
· SSD Storage: 256 GB
· Screen Resolution: Full HD (1920 x1080)
· Graphics Card: NVIDIA RTX 3050
· Processor: Core i5 (10th Generation)
· Operating System: Windows 11 Home
ACER's Nitro 5 is heaven for gamers because you can get pretty awesome specs at very reasonable and affordable pricing – even for students on a low budget. With Acer Nitro 5 you can play Second Life as well as all heavy-duty games of your liking with ease.
Acer Nitro 5 comes with 8GB of RAM and 256GB of SSD storage which is a fairly good amount if we compare it with its basic hardware requirements. The processor is the 10th Generation of i5 which is considered to be one the latest and good ones for gaming and other heavy applications running on your laptop.
All these specs are half of what you would get an HP OMEN 16, but there is also a whooping difference in the pricing range of both laptops as well, you can get Nitro 5 from any authentic stores or websites within a price range of 700-800 USD, so the price and specs of Nitro 5 are justifiable.
NVIDIA RTX 3050 is installed in this laptop which will make sure that you won't be troubled or miss any graphic detail and speed while playing your virtual Second Life and enjoy it to its fullest.
But, they also didn't forget about where you will be able to enjoy it, it's the screen with a full HD resolution of 1920 x1080. It also supports Windows 11 which means be it Second Life or any other old or new games and software, you will not be worried about compatibility issues in this regard.
Nitro 5 provides you with plenty of connectivity options (all the latest), the E2600 Ethernet port and Wi-Fi 6 are dedicatedly designed for internet connectivity for gamers alongside audio jacks, and much more. Its NitroSense UI lets you know all the hardware and software information you need while playing games and helps in maintaining the coolness of your laptop.
3. HP OMEN 15 – Best Price to Performance Ratio Laptop for Second Life
Specifications:
· RAM: 16GB
· SSD Storage: 1TB
· Screen Resolution: Full HD (1920 x 1080)
· Graphics Card: NVIDIA RTX 3060
· Processor: Core i5 (4.5 GHz/ 4 cores)
· Operating System: Windows 11
Another great asset for gamers from HP's OMEN series is their HP OMEN 15. We can say that this is your ultimate gaming laptop for Second Life and more. It consists of all specifications –in terms of hardware and software – that a gamer is looking forward to.
The 16 GB RAM and 1 TB SSD storage make sure you run all applications and multiple applications all at once and smoothly. In comparison to HP OMEN 16, there is very little difference in their specs and both are wonderful for an ideal and thoroughgoing gaming experience.
It comes with a sleek, modern and cutting-edge full HD display screen to make sure you see all details in the best and crisp possible view. It operates on Windows and supports the latest Windows 11 which eventually helps you to download and have compatibility with all modern applications and games, especially Second Life.
Second Life is a virtual reality game and the graphics on your screen matter the most to enjoy the virtual world experience that's what you will get here with its NVIDIA RTX3060 graphics card – a high-definition and top-notch graphics card – to make the virtual life experience memorable.
OMEN 15 is Core i5 with up to 4.5 GHz and 4 cores processor – a high-end functioning processor – ensuring there are buffer, error, or freezing moments while living your virtual life at Second Life.
It is also equipped with all fundamental parts; USB ports, audio jacks, Wi-Fi and Bluetooth connectivity and so on but compatible with today's technology and Second Life. If we look at the pricing aspect, it is far or less the same as the OMEN 16 and it surely is worth the shot.
Read the full review of HP Omen 15
4. LG GRAM 14Z90Q – High-End Laptop For Virtual World Games
Specifications:
· RAM: 32GB
· SSD Storage: 1TB
· Screen Resolution: Full HD (1920 x 1080)
· Graphics Card: Iris Xe Dedicated
· Processor: Core i7 (4.7 GHz/ 4 cores)
· Operating System: Windows 11
LG's GRAM 14Z90Q is the laptop which made hype – for all good reasons – and it still is one of the favourite laptops for students, office workers, and of course gamers.
This laptop is everything a gamer imagines and wants but with an ultra-sleek design, up-to-the-mark performance, and high-definition results of its performance.
LG GRAM 14Z90Q offers a great RAM of 32 GB alongside 1 TB of SSD storage so that you can run Second Life and other applications without the fear of less storage and high buffers.
Not only just Second Life, but all like games or other high-end applications run very smoothly with this good RAM and SSD storage, the possibilities are endless here.
It supports the latest operating system of Windows 11, which means all existing and upcoming games and applications are and will be supported by your laptop.
There is an ultra-modern and high-in-demand processor Core i7 with a huge number of 4.7 GHz and 4 cores installed. It means this is the smoothest ever possible laptop to exist in today's world.
Oh, and the graphics card installed here is the latest dedicated Iris Xe to make the Second Life experience even more amazing.
We all know that the future is Metaverse and Virtual reality will be the top game in the next few years, so this laptop – and other mentioned laptops in this article – will make sure you won't miss the virtual world experience even a tiny bit.
LG GRAM shares almost the same quality and quantity aspects in comparison to HP's OMEN series and surprisingly, they also share almost the same pricing as well. So, now the choice is more about your liking and which one you prefer because feature-wise and affordability wise both laptops share the same aspects.
5. Razer Blade 15 – Decent Performance Laptop
Specifications:
· RAM: 16GB
· SSD Storage: 1TB
· Screen Resolution: Full HD (1920 x 1080)
· Graphics Card: NVIDIA RTX 3070
· Processor: Core i7 (5.1 GHz/ 4 cores)
· Operating System: Windows 10
Razer blade 15 is known for being the best one when it comes to graphics because it is integrated with NVIDIA RTX 3070, the graphic card that is known for its ray tracing graphics and AI-infused features for the best possible graphics results for all gamers out there.
After the best graphics, comes next the part of the processor. There is Core i7 installed which has the capacity to provide you with 5.1 GHz alongside 4 plus cores making your laptop work without any interruption no matter how heavy files, programs or games you are running on it. No buffer, no stutter!
Now, this part is my favourite, we all know that gaming laptops are quite noisy. When you run heavy software or games, you will hear the noises of a heated-up laptop which eventually drains the battery life of your computer as well, but forget about it all with the Razer blade 15.
You will have a quiet, smooth, and effortless experience of your gaming or should I say your virtual life at Second Life with its 4K HD display and full connectivity ports and internet connections.
Blade 15 is the most expensive laptop with the most suited and advanced features for gamers. Its price ranges between 2400-2600 USD depending on where you are buying it.
But let me assure you, this will be your one-time investment on an asset that will take you through Second Life, Meta and all platforms that are usually off-limits on ordinary laptops. So, why not invest once and enjoy it for an extended period of time?
Read the full review of Razer Blade 15
FAQs
Why is Second Life so laggy?
There could be several reasons why Second Life may be laggy:
Poor hardware: If your computer does not meet the minimum system requirements for Second Life, you may experience lag.
High graphics settings: If your graphics settings are set too high, this can slow down your system and cause lag in Second Life.
Internet connection: Slow or unreliable internet connection can cause lag in Second Life, as the program relies heavily on online data transfer.
Other running programs: Running other programs or applications at the same time as Second Life can slow down your system and cause lag.
Region congestion: If a region in Second Life is congested with a large number of avatars, objects, and animations, this can cause lag for users in the region.
What graphics card is good for Second Life?
A mid-range to high-end graphics card such as NVIDIA GeForce GTX 970 or higher, or AMD Radeon RX 580 or higher should provide good performance for running Second Life.
Conclusion
Virtual is the new norm and will be a new world. We are now living in a high-paced and technologically advanced world which is grooming and advancing day by day.
The virtual world is a legitimate thing and we all should be prepared for it if we want to be a part of that world. Be it Second life or Metaverse, all the above-mentioned laptops will help you get through it without any interruption or worries.
If you are a little tight on budget but wish to enjoy Second Life, ACER's Nitro 5 is your best option. However, if you have the budget I think the HP OMEN series and LG GRAM is the best choice you can make to enjoy your Second Life in the virtual world.
But, if you are invested and want to invest in the upcoming futuristic virtual world, you should not even think about anything else but Razer Blade 15, it will be your asset and will not let you down by any means.
Best wishes for your virtual experience and your Second Life!