Way back a watch in your hand was something similar to the cell phone we have today. It might not be wrong to say that watches were the gadgets of the good old days. Companies like Apple, Samsung, and Huawei have worked hard to set this trend back in the form of a smartwatch. A smartwatch is a modified version of a classic watch with features like a sim slot, operating system, and camera. I will let you know about some of the best budget standalone smartwatches to buy in 2021.
Best Budget Standalone Smartwatches
Smartwatch allows you the set the display and features the way you want them. Android and iOS-powered smartwatches are available in the market at different prices.
With enhanced features like a heart rate monitor and integrated camera, smartwatches are the best alternative to traditional watches.
1. Pebble Time Smartwatch | Best Cheap Smartwatch for Android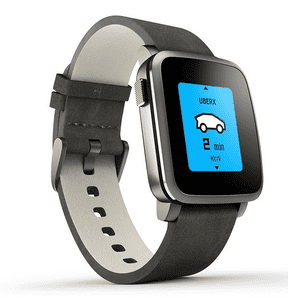 This smartwatch is meant for those who love a simple and nice-looking gadget. It not only looks decent but it also comes at a decent and affordable price. It comes with a rubber and steel band strap to choose between.
The display quality and reflections on this smartwatch are super awesome. The only downside I found was a dim screen in bright outdoor conditions. However, you don't need to worry about rainy weather because it's fully water-resistant. The battery life on the watch lasts for nearly 4 days which really amazed me.
This watch offers you a simple neat design with plenty of faces to choose from. You can switch between Android and iOS faces which is great. However, the only downsides are it has no touchscreen features. This makes it a bit difficult to navigate through different apps on the screen.
2. Samsung Gear S3| Best Quality Smartwatch on Market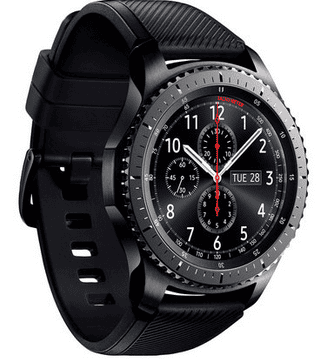 Samsung is the most trusted brand when it comes to buying a smartwatch. S3 is the combination of durability and performance at one spot. Gear S3 is powered by Samsung's own Tizen operating system which is completely different from Android and iOS.
Samsung Gear S3 allows you to store up to 4GB of offline music in the Spotify Playlist. This allows you to listen to your favourite music even when you have no internet connection. The always-on display from Samsung is the best you will find on any smartwatch in the market. It's completely the best standalone smartwatch to buy in 2022.
However, the only downsides are that it looks a bit bigger on your wrist. Secondly, Tizen limits you to some popular apps that are only available for Android and iOS.
3. Xiaomi Amazfit | Cheap Smartwatch with Sleek Look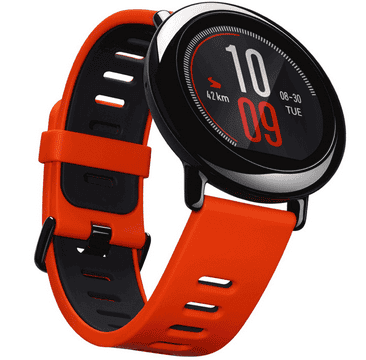 Xiaomi Amazfit Smartwatchhones only, but the Chinese giant has started taking interest in smartwatches as well. If you are planning to buy a smartwatch with high battery life, then Xiaomi Amazgit might amaze you.
The Amazfit Pace comes with a decent-looking design and builds quality. The battery life on Amazgift lasts from 3 to 5 days on a full charge. However, the companion apps with it are limited to most apps and features. Besides that, it is a budget-friendly smartwatch for a newbie.
4. ASUS ZenWatch | Top Quality Smartwatch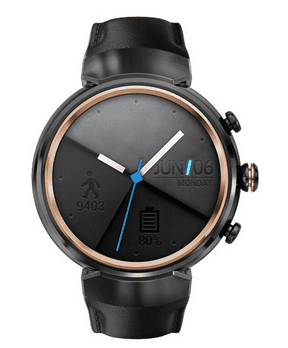 We have seen ASUS struggling in the cell phone market. But, ASUS is grabbing the smartwatch market by producing high-quality products. ASUS ZenWatch 3 offers a bezel-less screen with 2.5D Gorilla Glass to add extra protection.? This is one of the few smartwatches that comes with an AMOLED display screen.
ZenWatch 3 offers features like fitness tracking and important sensors that make it one of the best standalone smartwatches of this year. The battery on ZenWatch 3 can last for a maximum of 2 days on a full charge.
It is super light and comfortable to wear. In terms of cons, ZenWatch 3 needs improvement in the fitness tracker section only.
5. KingWear KW88 Standalone Smartwatch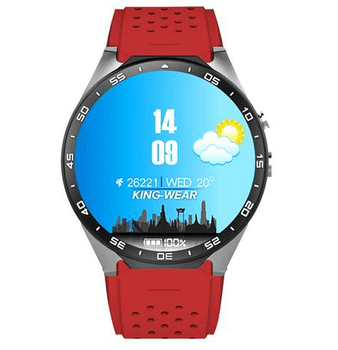 You might not have heard the name of this smartwatch company. But Kinnear is an emerging Chinese company producing high-end products. Moreover, the price of this smartwatch is less than $100 with promising features.
Though the camera quality is bad it embeds an AMOLED screen, Bluetooth, and other useful features. KW88 is powered by a MediaTek processor and has 4GB of storage capacity.
On the other hand, the battery life on this smartwatch is really bad. The reason for this might be Bluetooth, a powerful processor, or Wi-Fi. The battery just lasts for 8 hours which is not something I was expecting.
6. Apple Smartwatch Series 3 | Overall Best Smartwatch to Pair with iPhone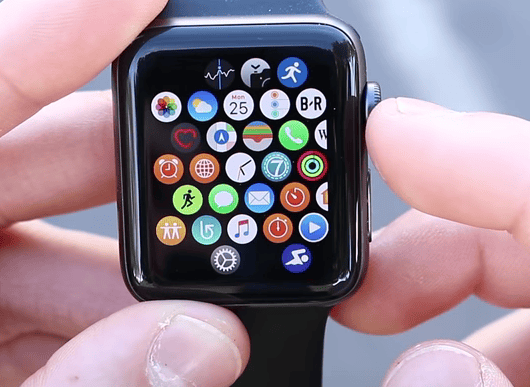 Apple Smartwatch Series 3 is the best yet most expensive watch from Apple so far. This thing looks similar to any other Apple watch you have seen in the past.
A good thing about this is that there is a lot of band and accessories from Apple and third parties available for this watch. You can customize it the way you want it to be. You can customize it for sports or make it look formal for the office.
Apple Smartwatch Series 3 comes with a Retina touchscreen display. For $329, you get a smartwatch loaded with tons of appealing features. It is water-resistant so you don't need to take it off during swimming or bad weather. The fitness tracker works perfectly fine and it's loaded with tons of fitness apps.
Series 3 comes with a lot of watch faces, so you can customize it the way you want. It has got a perfect GPS navigation system as well. Furthermore, the battery life in Series 3 is amazing. It lets you pass 2 days easily on a full charge. Definitely, one of the best standalone smartwatches if you are looking for a high-end performance
Conclusion
Finding the best standalone smartwatches is not an easy task, especially when there are a lot of options to choose from. I prefer you should go for the ones that are compatible with accessories and apps available in the market.
Android Wear OS smartwatches from Huawei, ASUS, Samsung, and LG are compatible in terms of third-party apps and accessories. You should always choose the one that fits your need. However, if you are a newbie, I don't recommend you go for anything over $100.
Frequently Asked Questions
Are there any Smartwatches that don't require a phone?
Yes, you can use a smartwatch without a smartphone if you want. Apple Watch Series 3 and Series 4 can work without any smartphone connectivity.
Is there a standalone smartwatch?
We have enlisted some of the top-notch standalone smartwatches on our list. Samsung Gear S2 is an excellent smartwatch if you want to give it to someone on a birthday. You can add SIM to the watch and it will work on your current SIM data plan.
Are LTE Smartwatches worth it?
Well, we don't think it is really worth buying a smartwatch with LTE connectivity. Most LTE watches need your smartphone to connect with LTE networks. Moreover, the LTE network drains a lot of battery to work, so your watch will need a recharge in no time.
Can I leave my phone at home and use my Samsung watch?
Many Samsung Standalone watches do not need any phone connectivity. Therefore, you can enjoy streaming music and see your notifications without your phone.
Do smartwatches require a data plan?
A smartwatch that needs a data plan is a great thing to have. It will eliminate the headache of keeping your phone with you all time.
Which smartwatch can answer calls?
All smartwatches like Apple Series 2,3,4 and Samsung Gear 3 are capable of receiving a call.
Can you use the smartwatch without SIM?
Yes, many modern smartwatches out there do need any SIM to connect to the internet. However, they are more expensive than other counterparts that need mobile or SIM for connectivity.
Do Smartwatches have to be connected to a phone?
Smartwatches are compatible with different types of smartphones. Android version watches only connect with Android-operated smartphones, while iOS ones only with iOS-operated phones.
What do Smartwatches actually do?
Smartwatches are portable wristwatches that are worn on the wrist. They are integrated with smartphone features like apps, touch screens, music, camera, etc.
Can you use Whatsapp on a smartwatch?
Yes, you can use Whatsapp on the smartwatch and view your messages easily. However, you can only view your messages and reply through voice notes only.
How far can the smartwatch be from the phone?
The normal range under which the smartwatch stays connected to the phone is 30 feet.
What is the best standalone smartwatch?
There are many top-notch standalone smartwatches out there in the market. However, some of the good ones are from Apple and Samsung.
What is a good inexpensive smartwatch?
Apple smartwatch series 3 and Samsung Gear S3 both are good inexpensive smartwatches in the market right now. Not only do these watches have good aesthetics, but are comfortable to wear for a longer time period.