Although the laptop market has been shining with touchscreen laptops from famous brands like HP, Dell, and Asus, non-touchscreen laptops are considered durable and reliable among students and professionals. It is because the touch-screen laptop loses its sensitivity over time and the replacement cost of the touch screen is expensive. Laptops that come without a touch screen have low maintenance costs and longer display life. There's no sense in paying for a touchscreen in a laptop if you barely don't use that feature.
The List of Best Non-Touch Screen Laptops
Here are some of our top recommendations:
HP Pavilion Gaming 15 | Overall Best Non-Touch Laptop for Gaming & General Computing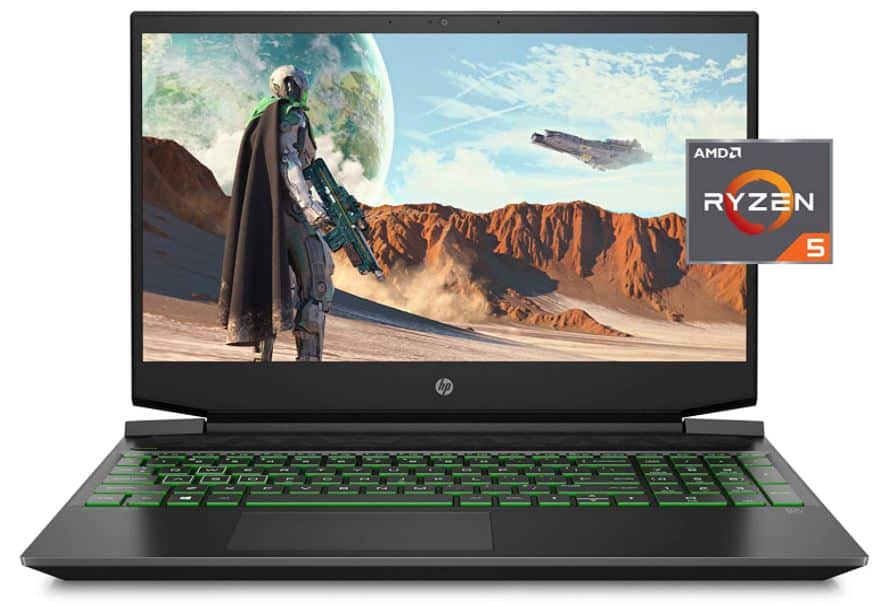 Key Features
NVIDIA GeForce GTX 1650 GPU
AMD Ryzen 5 4600H (8 Cores Processor)
8GB DDR4 RAM
512 GB PCIe NVMe SSD
15.6″ Full HD Display
Windows 10 Home
Uplift your performance and multitask seamlessly with accelerated power and efficiency, while enjoying stunning HD visuals. AMD Ryzen 5 4600H Processor, 3 GHz base clock up to 4 GHz max boost clock.
15.6-inch diagonal Full HD IPS anti-glare micro-edge WLED-backlit display, 250 nits, 45% NTSC (1920 x 1080) with 60Hz refresh rate; 79% screen-to-body ratio.
The Laptop comes with NVIDIA GeForce GTX 1650 (4 GB GDDR5 dedicated). Get all the power you need for a fast, smooth, power-efficient gaming laptop experience.
Boot up in seconds, transfer files without waiting hours, and enjoy a speedier laptop gaming experience with the internal 512 GB PCIe NVMe M.2 Solid State Drive (2 accessible M.2 slots, 1 available), and higher bandwidth, speed, and efficiency with 8 GB DDR4-3200 MHz SDRAM (1 x 8 GB, 2 accessible memory slots upgradeable to 32 GB, 2 x 16 GB).
Hp Pavilion comes with Up to 12 hours and 30 minutes (mixed usage); up to 11 hours (video playback); up to 8 hours and 45 minutes (wireless streaming), 3-cell 52.5 WH Li-ion polymer battery.
Keep going comfortably even in darker laptop gaming environments. Full-size, island-style, acid green backlit, shadow black keyboard with numeric keypad.
Solid CPU performance, decent GPU. Number pad. Minimal bloatware from HP. Configured for dual-channel memory. Battery life seems fine, but haven't really stressed about it.
Fans are loud, but overall it seems to run pretty nice. A problem I did have was that the trackpad was long and made my hand hurt from using it (but that doesn't really matter because I mainly use a mouse).
I say it can run pretty smooth, I managed to play the witcher series on it so I would say good for the price. Lastly, it comes with built-in B&O speakers making it an ideal laptop to listen to your favourite music.
HP 15 Laptop | Reliable Laptop without Touch Screen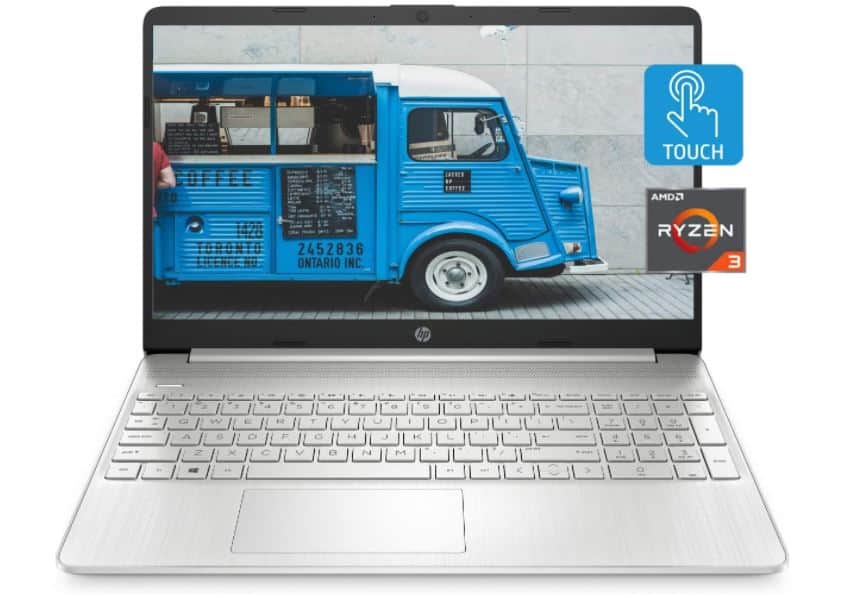 Key Features
AMD Ryzen 3 3250U Processor
8 GB RAM
256 GB SSD Storage
15.6-inch HD Micro-Edge Display
Windows 10 Home
Longer Battery Life
With its thin and light design, 6.5 mm micro-edge bezel display, and maximized screen-to-body ratio, you can take this PC anywhere and see more of your photos, videos, and projects.
Whether it's games or movies, experience high performance for all your entertainment with the AMD Radeon Graphics card.
Get up to 15x faster performance than a traditional hard drive with 256 GB PCIe NVMe M.2 SSD storage, and experience improved multitasking with higher bandwidth thanks to 8 GB of RAM.
With up to 7 hours and 15 minutes of battery life (5) and HP Fast Charge technology, you'll be able to work, watch, and stay connected all day.
Do more with greater peace of mind thanks to the familiar feel of the Windows 10 Home operating system and the HP 1-year limited hardware warranty.
HP Stream | Best Low Budget Non-Touch Laptop for Students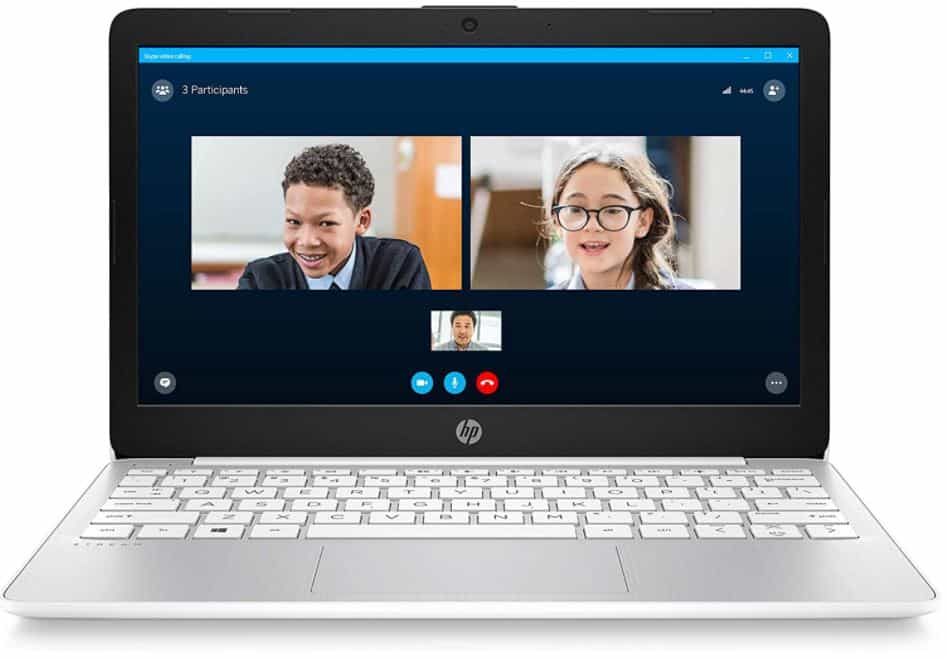 Key Features
11.6-inch HD Screen
Intel Celeron N4000 Processor
4 GB of RAM
32 GB eMMC Storage Memory
Windows 10 Home
Microsoft Office 365
Between home, school, and work, you need a PC that won't quit. Post, play, and stay productive all day with the affordable and portable HP Stream 11.
Experience peace of mind that comes with the most secure Windows ever built with Office, Microsoft Edge, Bing Search, Windows Defender, and more. Get full access to Microsoft Excel, Word, PowerPoint, OneNote, Access, and 1 TB of OneDrive Storage for one year
Intel(R) Celeron(R) N4000 Processor, Dual-Core, 1.1 GHz base frequency, up to 2.6 GHz burst frequency. 11.6-inch diagonal HD AntiGlare WLED-backlit display (1366 x 768); 73% screen-to-body ratio.
I have had a few laptops in the last couple of years and I must say, this purchase I am most fond of. And I like how lightweight and compact it is and still does what I need to be done for my business as for memory.
I have always been a fan of HP and was sceptical about going with a miniature laptop for travel purposes.
Lenovo Ideapad 3 | Best Valued Laptop on the Market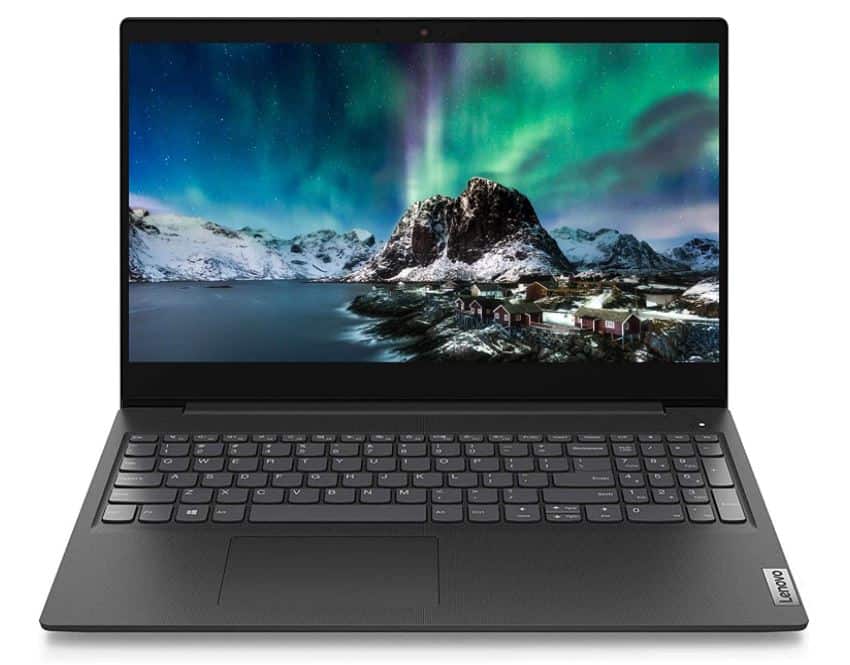 Key Features
15.6″ HD Non-Touchscreen Display
AMD Ryzen 3 3250U Processor
12GB DDR4 RAM
512GB PCIe SSD
Windows 10
Did the research online between the top laptop manufacturers. After spending a LOT of time comparing different laptops, we decided on Lenovo.
My wife uses it for the most part and could not be happier. It is much faster than her older Dell AND quite lighter. This laptop has a large display screen, and you really enjoy playing games on it.
It comes with 12GB of high-bandwidth RAM to run multiple applications and browser tabs all at once smoothly. It packs 512GB PCIe NVMe M.2 Solid State Drive which allows fasting bootup and data transfer.
On top of all, the fast AMD Ryzen 3 CPU lets you do your task at a lightning speed without any problem. Works great for work-related multitasking, podcasting, streaming videos, vehicle tuning applications, and light gaming. Great specs in a laptop at a great price.
Newest Dell Inspiron 15 3000 Series | Best Laptop with Vibrant Screen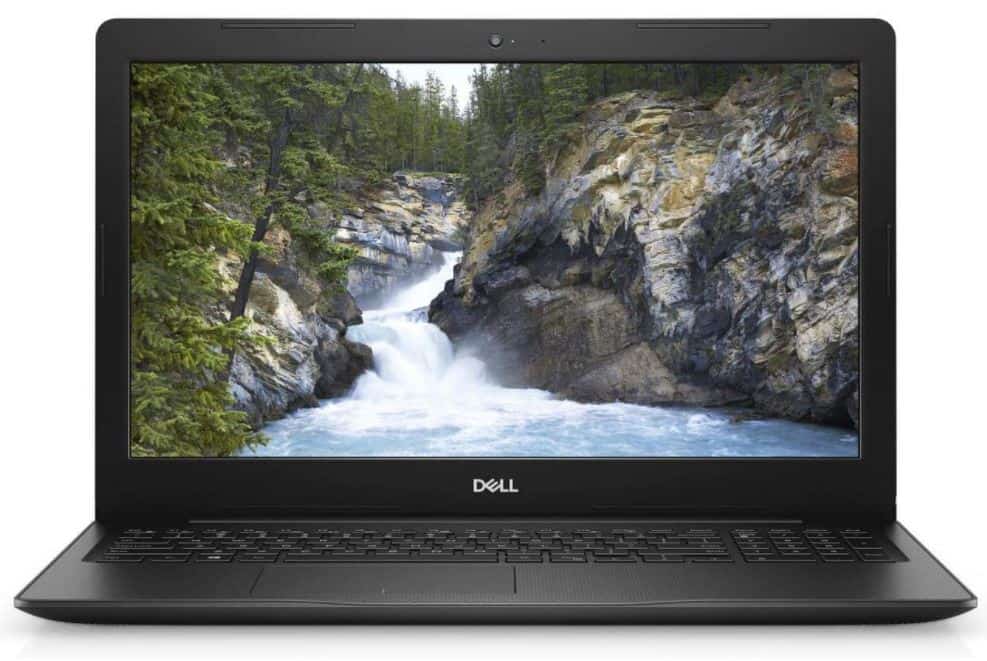 Key Features
15.6″ HD Non-Touch Screen
Intel Core i3-1005G1 Processor
8GB RAM
256GB PCIe NVMe SSD
Webcam
10th Gen Intel Core i3-1005G1 1.20GHz Dual-Core Processor (4MB Intel Smart Cache, up to 3.40GHz) delivers unbeatable performance in light tasks. The 15.6″ HD Anti-glare LED-backlit Non-touchscreen (1366 x 768) Display of this laptop lets you view everything in detail.
If you're looking for a basic student laptop to run spreadsheets and simple apps this is the perfect laptop for that.
The touchscreen is a wonderful feature because I'm not completely adept with the touchpad. It makes it easier to navigate and hard to get to forms and links.
Unfortunately, the screen is a high gloss which will show off every print, scratch, and abrasion it may suffer from. It seems counterintuitive for a touchscreen monitor though it's easily solved by placing a matte screen protector on it which everyone will end up doing anyhow.
It's very slim, and lightweight and I like that very much. The 15.6″ screen is a dream! It definitely gives you the impression that the laptop is high quality and lets you enjoy watching videos and movies with confidence. I'm quite impressed by this laptop.
The Inspiron 15 3000 boots up quickly and has excellent screen quality. This laptop meets all expectations and overall it is a great computer for the price. It has a decent webcam to attend Zoom or Skype video calls and meetings.
Main Benefits of Buying a Non-Touch Screen Laptop
So why you should go for a non-touchscreen laptop if there are good touch-screen laptops available in the market? Well, here are the main benefits of having one:
Easily replaceable parts
Lightweight and compact
Longer battery life as compared to touch screen laptops
Faster performance
The main reason everyone likes a non-touchscreen laptop is because of its longer battery life. Honestly, touchscreen laptops are really bad at battery life. Moreover, non-touchscreen laptops are cheaper compared to touchscreen variants.
Also, Read About Best Touch Screen Laptops under $500
Verdict
Finally, these were some of the best laptops on the market without a touch screen. Hp Pavillion Gaming 15 is our favourite on this list. This laptop has all the sauce that you truly need in a laptop these days. You can play modern games on this laptop as well you can do video and photo editing as well. On top of all, you can easily upgrade this laptop later on with more ram and storage.