QMobile Infinity E Review . Today I am going to do a short Qmobile Infinity E review which is a popular phone in Pakistan nowadays. Is it really worth buying Q Infinity E phone or there are some other options to consider before buying one? I will highlight some of the prominent features and drawbacks of this phone to let you decide.
Qmobile Infinity E Review
Good Things First
Let me disclose to you some good things I noticed about this phone
1.???? Display and Design
Q infinity E comes with 5.45? IPS display with curved glass which is something new to Qmobile phones. And if we see closely at the Qmobile Infinity E display screen then it?s bigger than the infinity B series. So if you want a big screen then infinity E is the best phone from Qmobile in Pakistan if you have a low budget.
In this Qmobile Infinity E review, you will see that design of this phone is pretty decent. At the back of the phone is the main 5MP camera with flash. The speaker of Infinity E rests at the bottom just beneath the Qmobile Logo. This time the charging port is placed at the top along with headphone jack. Also, you can us 2 SIMS at a time on this phone as well. The top front of the phone is occupied by 5MP Selfie camera along with light sensors.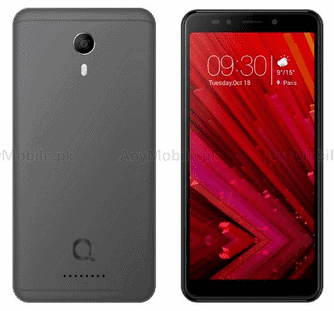 One of the good things about this phone is that you can remove the back cover and replace the battery. Also, Qmobile gives you expand the memory of the phone by adding Micro SD slot.
2.???? Android 7.0
Qmobile Infinity E comes with Android 7.0 Nougat operating system. This is not something up to date but it?s pretty much optimized and allows you switch between apps easily. Applications and Internet browsing experience on this phone are way better than previous models like Infinity B, C whatever.
3.???? Thin Bezels and crispy resolution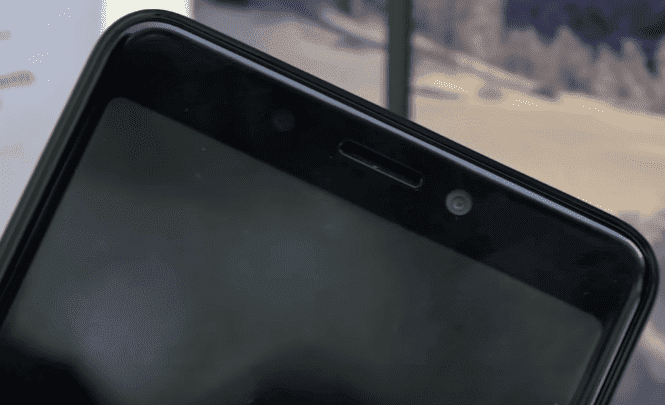 Another thing I found good about this phone is its bezels. I mean the sides are trimmed and it gives Infinity E a sleek look. Not only the bezels are trimmed but it looks like the colour quality of the screen is also been improved. The colours are vivid and bright in sunlight.
4.???? Qmobile Infinity E Price
The price of Qmobile Infinity E in Pakistan is around Rs. 10,999 that makes it pretty affordable for everyone to buy it. For design and display quality, this is one of the affordable phones at such price.
Can we talk about bad sides now?
No, this phone is not completely bad at all but I wish if there were some improvements made in the performance section.
1.???? RAM and ROM
Qmobile Infinity E comes with 2GB of Ram and 16GB of Ram. However, there is SD card option available to extend the memory but it?s useless in some cases. For example, most useful applications take a lot of space once installed and updated. For some of them, there is no way you can move them to external storage.
Furthermore, 2GB of Ram is not enough to go with high-end games and applications. So if you play high-end games this is not something meant for you.
2.???? Processor
Infinity E comes with the 1.3GHz Quad-core processor which is something I think Qmobile loves the most. Now I really don?t know why they are not shifting from a traditional 1.3GHz Quad-core processor from the past few years. The performance of this processor is not that good when it comes to multi-tasking and gaming. The only thing that is working alone to make things run better is the Android 7.0.
3.???? Camera
This phone has a 5MP camera at the front and back. The camera quality is normal and you cannot expect anything more for a phone with low price. And please, don?t ever think about taking photos in low light. It?s really terrible. However, you can get good selfies and that?s only possible in good lighting conditions with beauty mode turned on. Also, this phone has no Auto Focus feature to amaze you anymore.
4.???? No Fingerprint sensor
You are left with pattern lock to unlock this device as there is no fingerprint sensor. There are many phones in the market with similar price with such features.
Finally, that was a little Qmobile Infinity E review in order to highlight some pros and cons. I personally don?t have any bad intentions for Qmobile but believe me there are a lot of options available out there. So if you are buying this for making phone calls, Whatsapp and Facebook then go for it.