.We were desperately waiting for the Samsung Galaxy A8. Samsung unveils the famous 2020 Galaxy A8 for us. Now Galaxy A8 comes with a large infinity display accompanied by a dual camera on the front for the perfect selfie.
Samsung Galaxy A8 Review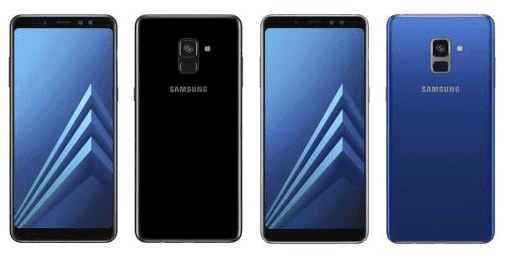 As always Samsung has continued the tradition of passing premium features to the Galaxy A8 model on the top of which is the bezel-less modern design. Samsung produced A series to be more unique, convenient, and practical.
Galaxy A8 2020 Specs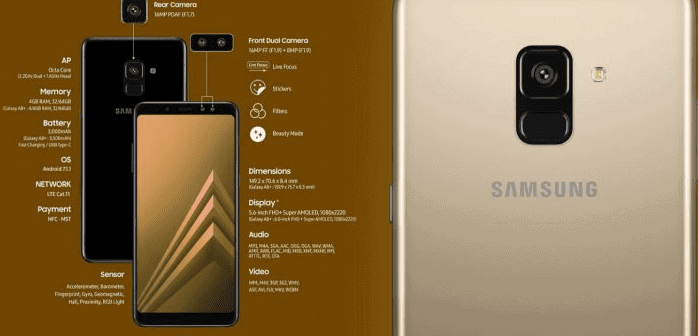 One of the most dominating features of Galaxy A8 2020 will be its infinity Always-On display. It will make sure you do not miss any notifications without making efforts to unlock the screen.
A Series 2020 smartphones are the first of their kind to be compatible with the Samsung Gear VR Headset.
For the people who love taking selfies in the water, Samsung Galaxy A8 2020 will be IP68 certified good enough to take care of water splashes. A8 is pretty much dust resistant.
You can also expand memory up to 256GB with help of an SD card which is a pretty decent addition to the phone. Because in some of the previous releases from Samsung there was no option for external memory.
Samsung Pay is also there to let you pay anywhere without taking your wallet out. 2020 Galaxy A8 gives you the freedom to use the NFC feature if you want to pay for something via credit card.
All you need is to Turn on the NFC while making payment, tap the credit card on your phone and it is done. Making your payment secure like never before A8 2020 is the best device we are going to see from Samsung so far.
Dual Front Camera Phone
As you know that Photography via smartphones has changed for the past few years. Samsung Galaxy 2020 comes with a 16 MP camera at the back and 16MP + 8MP dual cameras at the front.
Two separate cameras allow the user to switch between the two of them for taking selfies. A dual front camera setup allows you to capture high-quality selfies with features like Live Focus and Bokeh effect.
Camera Quality
With such implementations of the integrated camera system, you will get stunning quality in low light conditions. Samsung Galaxy A8 is a smartphone with VDis which means Video Digital Image Stabilization.
The Video Quality of the Galaxy A8 is much smoother. Another compelling feature is the Hyper Lapse that will let you capture the videos in more detail for longer periods.
Perhaps with a 3000mAh battery to capture time is something that seems impossible at the moment.
Samsung Infinity Display
Galaxy A8?has an amazing and? immersive infinity display. No matter playing games and watching movies on this phone will be truly amazing. Display on Galaxy A8 is supported by the curved glass with a smooth grip. 
Galaxy A8 will be offered in 3 different colors at the time of launch. Hence we might conclude that it will be the best phone in the A series yet.