So here we are one on one with the most top-performing headphones in the market, Sennheiser 363d vs Astro a50. Now both the products come up with their pros and cons. And both of them have been highly rated for their design and other features.
But the question still goes on, Which one is better, Sennheiser 363d or the Astro a50.
So we will highlight the features of both these headphones and let you decide which one you must choose depending on your need and budget.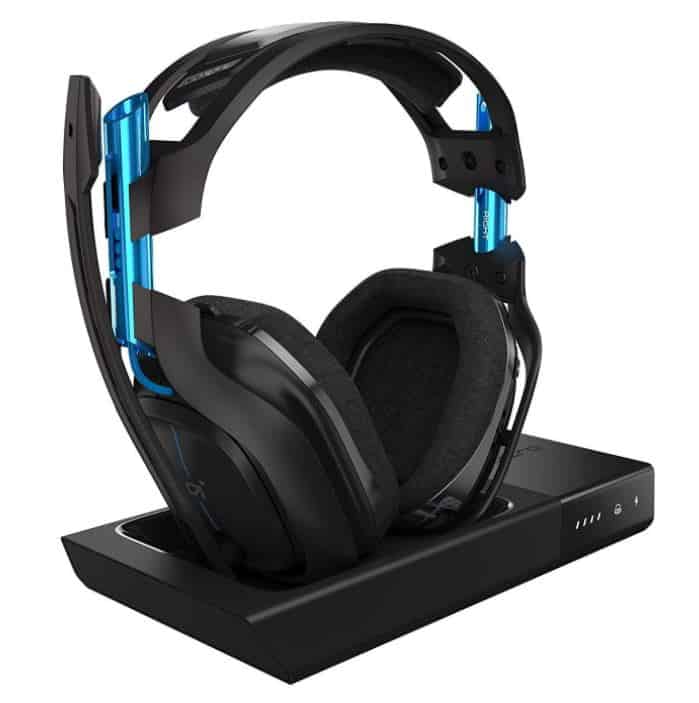 Astro A50 – The Winner Headset
Long Wireless Range up to 30 feet
Comfortable to Ears
Long Battery Life up to 15 Hours
High-Quality Sound
Comparison of Sennheiser 363d vs Astra a50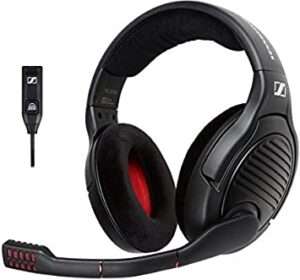 Sennheiser 363d
Comfortable Design
Superb Audio
Great Mic Quality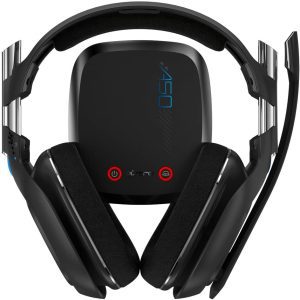 Astro a50
Extremely Comfortable
Crystal Audio Quality
Premium Build
Immersive Sound
Wireless Connectivity
30 ft Range
15 Hours Battery Life
So first we will review the choice of hardcore gamers, the Sennheiser 363d. We will discuss the design, features, pros, and cons and then at the last leave a verdict to let you decide.
Sennheiser 363d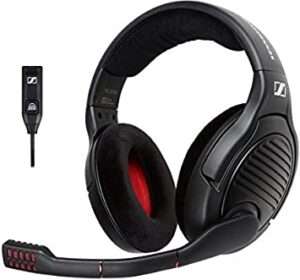 Sennheiser PC 363d is a 7.1 surround sound headset aimed at PC gamers only. So this might not be something really interesting for Xbox and PS4 users. Believe it or not, it can really turn your old PC or laptop into an audio theatre.
It comes with a USB sound card that you can attach to your PC to enhance high-quality audio output.
Design
Let us have a quick go-through of the design of this headset. In terms of build quality, it is not something that really amazed us at this point.
It is made up of plastic and has gun grey metal aluminum on the side cups. However, if you have no concern about premium looks, then it's a decent headphone under the $300 price tag for gaming.
However, the overall design of the headphone is pretty robust and durable. Especially, the microphone looks pretty decent and solid.
Moreover, it features a long cable, good enough to let you game from a distance. On top of that, the cable is covered in a high-quality fabric, which avoids the cable from being tangled.
The ear cups have been covered with a soft velvet fabric on the top. Moreover, the pressure you feel on your ears is decent and firm.
The overall weight of the headset is 249g, this makes it super light for watching movies and playing games for hours.
It has the volume adjustor buttons at the right cup, so you don't need to fight with the cables anymore.
However, we really didn't like the idea of the slot cuts on the external side of the cups. Though it gives some breathing space to your ears, it also lets the external voice pass through as well.
Sound Quality
Let's talk about the sound quality of Sennheiser 363d when playing games or watching movies. Seriously, the sound quality is amazing, but only with the 3D G4ME1 USB sound card that comes in the box.
This sound card is perfectly tuned with the Sennheiser 363d headphones to work properly. All you need is to install the drivers and plugin in your headphone to 3.5mm jack.
The audio quality is perfect and more vibrant if you turn on the Dolby Headphone option on 7.1 channel. The bass levels are perfect, which is something really recommended for hardcore gaming.
When listening to music, it did a great job as well. Treble is really smooth and balance is good enough to enjoy your favorite music.
Microphone
We told you that the Sennheiser 363d comes with a quite decent and robust microphone. Now, this microphone comes with the noise-canceling feature but it cannot be detached from the headsets.
However, the voice quality is crispy and clear without the interference of external noise.
Verdict
Despite being overpriced, the Sennheiser PC 363d is quite a good headphone for gaming and listening to music. Though it needs some improvement in the design, it is good enough to enjoy some quality audio.
If you are not a fan of wireless gaming headphones and want to stick with the traditional cable headsets, then this might be your final bet.
Astro a50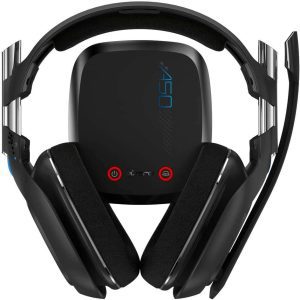 Astra a50 is one of the best wireless headphones for gaming due to its extreme comfortability and up to 30 ft wireless range. However, you have to pay a bit more than the Sennheiser PC 363d to get these headphones.
It is a combo of super-light headsets and USB base stations. The USB base connects to your PC or console to transmit high-quality audio.
The magnetic docking lets you charge your headphone in a super-fast way.
Design & Features
We really liked the rock-solid design of Astro a50, it looks like it has been built to last for ages. It is made up of tough matte plastic with a metallic structure on the sides.
Astro a50 comes with an adjustable upper side, that allows it to adjust with the size of your head. It is a perfect headphone for a wider head due to its easy-to-fit design.
Astro a50 is very comfortable as compared to the Sennheiser 363d.
This means you can watch movies or play games without feeling pressure on your head or ears. All the credit goes to the foam-padded upper section of Astro a50.
We loved the aesthetic design of the ear cups that can swivel 90-degrees. On top of all, the headset does not around your head makes you feel uncomfortable.
It has a decent noise cancellation microphone attached to it. you can fold the microphone right away when not in use.
Another amazing factor about this wireless headphone is that it has 15 hours of battery life. This is something we really recommend for the modern headphones for gaming these days.
Astro a50 is a digital headphone, this makes it possible to customize the sound the way you like it. You can enhance the sound through the software from your PC as well.
Audio Quality
With the higher price comes more improvement in the audio quality. If we talk about the raw sound, then it's fantastic as compared to other headphones of a similar price range.
When it comes to listening to music, Astro a50 has a well-balanced treble and bass which is quite hard to find at this price point. you can add more details to the audio quality by tapping the Dolby button.
It has a decent range of 30 ft to stay connected to your PC or gaming console. Moreover, the sound quality doesn't drop when you move from one room to another inside your home.
No matter, when it comes to surround sound, there is no match to Astro a50 at this price range. Especially, when you are playing famous gaming titles like Battlefield 4 or PUBG, you will feel the difference.
In terms of the microphone department, the voice quality is not too exceptional but it's better than the Sennheiser PC 363d. However, you can record or do commentary while playing games with this headset.
Verdict
Astro a50 packs a lot of features when it comes to gaming or watching movies. It has a considerable battery life and has a wireless range of 30 ft.
Astro a50 is super comfortable for long hours of gameplay or watching movies. As far as you do not care about the budget, this wireless gaming headset might be your final choice.
Which one should you buy? Sennheiser 363d or Astro a50
Well, both the headphones are good when it comes to the quality of sound. However, we found Astro a50 way better than the Sennheiser 363d.
There are basically two reasons for this, one is the price and the second is the wireless connectivity.
Astro a50 is slightly expensive than the Sennheiser363d. Sacrificing a few bucks will get you headphones that are more comfortable, have a long wireless range and are more versatile.