The iPhone 12 Mini has been praised by many Apple lovers. The device is very compact and can easily fit in one hand with its 5.4 inches screen. This is the smallest of the iPhone line-up, which is why it has the smallest battery. While the battery life, as expected, is not very good in comparison to its other iPhone 12 siblings, there are many redeemable points about this device.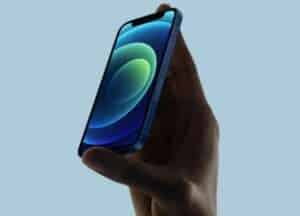 iPhone users won't be missing much when buying this model. It performs rather similarly to the other two phones in the series. The new iPhone 12 Mini also outperforms other smaller iPhones and similar phones in the market. The current price of the phone is $699. Many assure this is a solid deal for the quality received, but, what if you can get it cheaper?
Second-hand or refurbished phones are a great option for getting the device we want for a more economical price. But, where to start? And what must you know before getting an iPhone that is not new? Read along to discover all the precautions you must take when buying a second-hand iPhone.
Where to buy a second-hand iPhone 12 Mini?
The places to buy second-hand or refurbished phones are varied. You could go straight to the source and see if Apple is offering any device from their refurbished products. They update their list constantly and considering you will get a warranty, it is a safe place to purchase it from.
However, no matter what you do, the cheapest price will always be from the seller who purchased the phone in the first place. For these deals, eBay and Amazon are great options.
There is a sort of risk when buying any item from eBay, that is why Amazon might be a bit safer in case the deal goes off track.
Facebook Marketplace is another platform where many people sell their used devices. Lastly, you could find out from word of mouth. Maybe you get to know a friend who is selling his iPhone 12 and you're keen on the deal.
Nonetheless, unless you buy a refurbished iPhone 12 Mini from Apple itself, there are a few things you should consider and be mindful about.
What you need to know when you buying a second-hand iPhone
Since the phone is off the box, and not new, you need to take into account a few details before taking the final step and buying the device.
First, what is the reason for the sale? You should always ask this question, in case the seller is trying to get rid of a defective phone. What if the phone has been fixed before? If it has been fixed and works in perfect order, it's up to you to go on with the deal. But, we don't recommend buying phones that have had defects, even if they have been fixed.
Secondly, what state is the phone in? Maybe the iPhone 12 Mini you want to buy has not shown any defects yet. But, you should always make sure it has been treated gently.
If it's full of scratches or has any external damage, there is a big chance the phone has been abused. It is not advisable to buy these devices as their life expectancy might have gone down considerably.
Thirdly, make sure the user has wiped out the phone. iPhones are linked to their users through the Apple ID. Once someone uses the net on their iPhone, only those with their unique ID will be able to access the device. You can always ask the owner to completely sign out of the phone, leaving the device for you to use.
Finally, avoid iCloud-locked iPhones like the plague. There are a few reasons an iPhone could be iCloud-locked. It could be a stolen device, which is quite a worrisome scenario to come across.
It could be simply the owners forgetting to sign off. Or a mistake where the owner forgot the password and Apple ID. While it is not impossible to bypass iCloud activation, as some sites like iPhoneIMEI can do the service. We don't recommend purchasing an iPhone 12 Mini knowingly aware it is locked. 
What to do if your iPhone 12 Mini is iCloud-locked?
What if the worst happens and you end up purchasing a locked iPhone 12 Mini? Don't worry, there is still a solution. Whether you already bought an iPhone 12 and it is locked. Or the owner forgot the password and Apple ID, there is a way to unlock the device. You will need to use an IMEI unlocked website.
These websites offer a very straightforward service. They whitelist your phones' IMEI on the manufacturer's servers. This allows for the device to function as usual. You must be cautious, though, some sites are not very trustworthy.
There are websites offering the service, that really accomplish nothing but take your money and others just steal your information. iPhoneIMEI is one of the most reliable ones we have used, so feel free to hire them.
The website will only request your IMEI, and your data will stay secure throughout the unlocking process. If you come across websites asking for too much personal information, like full name, phone number or even address, it is likely not very safe to use.
On the other hand, once you have used a legitimate service, your iPhone 12 Mini will function as it is meant to. The iCloud unlocking service is legal and very simple to do.