Free Online Games for Toddlers Age 3. Kids love playing games on the computer but not every game is meant for the kids. You obviously don't want your kids to start playing high-end PC games.
Kids in the age from 1 to 3 years are in the learning phase of their life and they love playing games that are easy and make them learn something despite just having fun.
Therefore right games can boost the confidence of toddlers, enhance their physical and mental skills. Here are the best free online games for toddlers age 3 that are easy to play for your little one.
Free Online Games for Toddlers Age 3
Desert Dive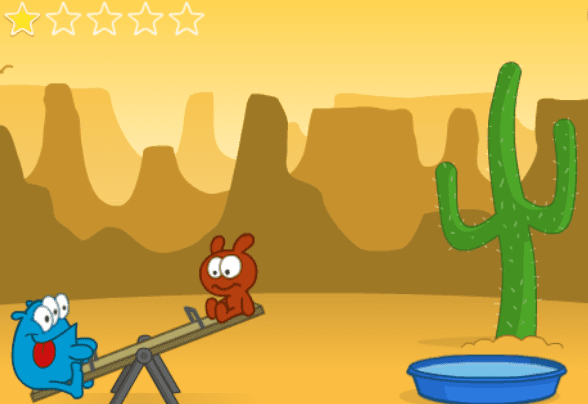 Whenever we talk about free online games for toddlers age 3 then nothing is better than Desert Dive that is a free to play the game. Desert Dive features Big Blue and his friend who is playing on a See-Saw.
The game is simple and easy to play. All your kid has to do is to click on the big blue and while keep clicking over him move the mouse up and then release the mouse button.
Big Blue will jump and fall back on the see-saw and make his friend sitting on the other side dive in the pool.
Your kid can earn up to 5 stars for a single jump that Big Blue makes in order to make his friend dive in the pool. Desert Dive is easy and fun to play games with toddlers at home or school.
Vine Time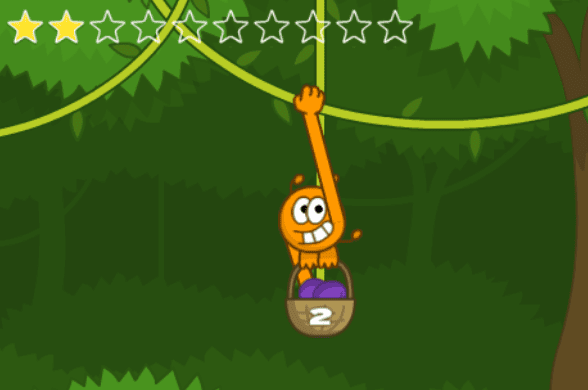 Vine Time is another free online game for toddlers age 3. It is easy to play with just a click of a mouse. It features a monkey that collects the fruits from the trees and collects them in his basket.
For every fruit that the monkey collects there is the counting of numbers as well. For example, if the money collects one fruit there is 1 written over the basket along with a monkey saying One.
The gameplay is easy just hold your click on the hand of the monkey and move it to the nearby fruit. Once you touch the fruit it is automatically collected and afterward point that to the basket.
Also, check out some amazing Christmas gift ideas for 3 years old boy at this Christmas.
Helipopper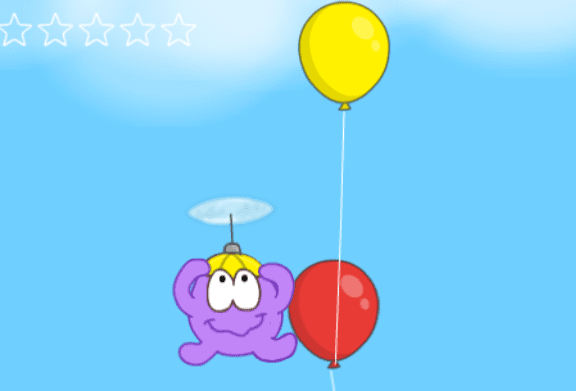 Helipopper is a game in which you can make your kid learn about different colors. By popping different colored balloons that come in the way.
The helicopter is pretty simple and easy to play just like the other games we discussed with you. All you need is to move the Helipopper the character in the game by means of the mouse and pop the balloon that matches the color of his Hat.
Let say if the color of the hat is green then you need to pop green balloons. To win the game your kid need to pop five balloons of the same colour as hat.
Log Run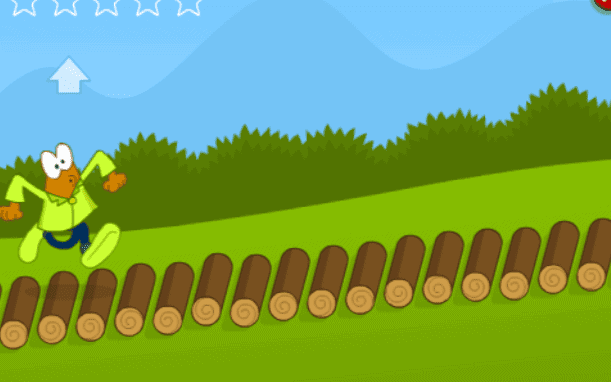 Log Run is a kind of PC game for kids that tests the sharpness and mental ability of your child such as decision-making power. The game is easy to play with just a click of a mouse.
There are two obstacles in the game like bees and stones from which you have to either jump or bend down to score stars in order to win the game.
Click on the game screen above the ground to make a jump. And click below the ground to avoid bees coming from the backside.
One-Click Games for Toddlers Age 4
Most of the games that I have discussed here are one click games. However, there are some more One Click Games for toddlers age 4 that are fun to play.
Faraway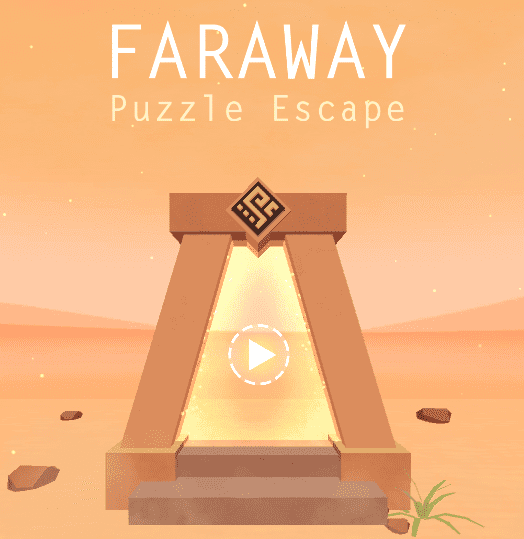 Explore the ancient temples filled with hidden treasures in this fun play game. The game allows you to solve different puzzles. Faraway is a free to play the game.
However, some of the later levels are paid. It's more of a point-and-click game, so all you need is just a single click or tap to play. You can also download this game on your mobile phone.
Polperro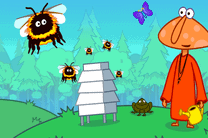 Polperro is one of the best free online games for toddlers age 4. Not only for the age 4 but it's also easy to play the game for toddlers age 1. In this game, you have to take care of the animals and plants in the forest.
It is free to play game for online pre-schoolers age 3, 4, or 5. Polperro make your kids learn about different plants and animals.
It just needs a single click to learn about any item in the game. You can play this game and other Preschool games on Fungoom

Other Free Online Games for Toddlers Age 4
There are free online games for toddlers that you can play at Fungoom. The reason I recommend this website is because it loads super fast and has tons of toddler games online.
Some of the best pre-schooler games to play at Fungoom are
Dizzards Place
Bennys Space
Looes Studio
Gampas Land
So these were some of the best free online games for toddlers age 3. These are fun to play with and also provide your kids basic educational knowledge.
Do check out the other free online games for toddlers age 4 and games for preschoolers at Fungoom. If you have some kind of suggestions in your mind then please do not hesitate to mention those in the comments section below