The BIOS is the first program to launch when a computer is turned on. Your machine won't boot into Windows if the BIOS on it becomes corrupt.
The BIOS may become corrupt due to a bad BIOS upgrade, a virus, regular use, or external influences (such as a power surge or blackout).
If the BIOS is damaged, the system will attempt to repair it from a hidden partition as soon as the computer resumes.
If the automatic BIOS restoration does not succeed, this paper outlines additional methods to restore the BIOS.
Recover the BIOS if any of the following problems appear after restarting the machine.
The caps lock and num lock keys light up, Windows fails to launch, and the laptop beeps twice.
The charge or power light keeps blinking.
The BIOS APPLICATION ERROR message appears.
The display goes dark or blank as soon as the laptop is turned on.
If you want to learn how to repair a corrupted BIOS on an HP laptop, read this article. Fortunately, a few techniques exist that can assist with data restoration.
Start by unplugging your power supply and any other connected peripherals.
The BIOS setup program must then be launched. When you are in this window, you can choose Restore Defaults to return your computer to how it was before.
Install the HP BIOS setup tool first. Then, double-click it to start the launch process. It should just take a few minutes to complete the installation procedure.
The BIOS should be corrected if the installation is successful. If not, try the HP BIOS recovery jumper.
This method works with Windows Vista and subsequent versions of Windows.
You can attempt to reset the CMOS password or alter the boot order if the bios recovery jumper is not functioning.
What to Do If BIOS is Corrupted?
Your BIOS may be corrupted if you can't get your HP laptop to boot. You can download and update the most recent BIOS version for your HP PC as one solution to this issue.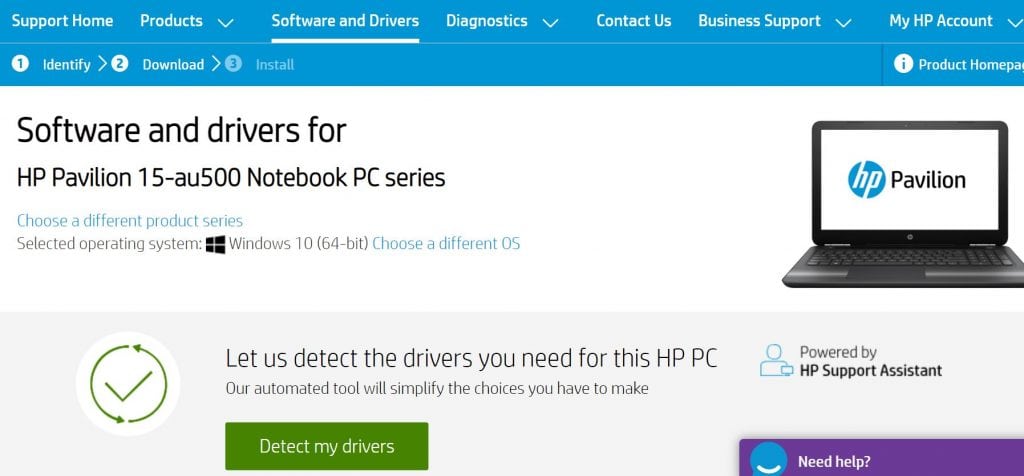 Connect a blank USB drive to a different PC and follow the directions on the recovery disc after installing the new BIOS.
If your HP laptop's BIOS is still not working, you can use a USB drive to generate a recovery disc.
Turn off your HP computer and unhook the power cord to accomplish this. Then, for two to three seconds, press and hold the Windows and B keys simultaneously.
After that, select "Write New BIOS Image." The machine can now be restarted by following the guidance on the recovery disc.
However, it is imperative that you back up your important data before you do this.
How Do I Restore the BIOS on My HP Laptop?
Usually, HP laptops come with a utility for restoring the BIOS. However, the likelihood of it succeeding is only 50%.
However, if the BIOS is not functioning, this approach should be tried as soon as possible.
You must turn off your HP laptop and connect its power cord before starting this method.
Press and hold the Windows key and the B key simultaneously to restore the BIOS. Hold them for a moment before releasing them.
Your BIOS will start to be restored when you hear a sequence of beeps.
It's simple to restore the BIOS on your HP laptop. You can reset the BIOS to its factory settings using the recovery disc.
You can reset the BIOS to its factory settings if you run into any issues. The process is a fantastic approach to resolving a battery issue that prevents your laptop from turning on or off.
Once the BIOS has been repaired, you can restart the computer to bring it back to life.
You can also watch this video below that shows you how to restore BIOS on your HP laptop
How Do I Reinstall HP BIOS?
It's likely that the BIOS on your HP laptop has become corrupted if it won't boot the system peripherals.
Here are some suggestions to assist you fix the HP laptop's BIOS and retrieve the deleted data.
Data recovery software can be used to recover the data if your machine won't boot. The newest BIOS must be downloaded from the Internet in the following step.
Connect a clean USB drive to a different PC after downloading the BIOS then adhere to the directions on the recovery disc.
Hold the Win+B keys down on the keyboard until the HP BIOS Update menu appears after you see a "B" on the screen of your HP laptop.
After pressing the power button, this will happen. To bring up the BIOS update menu, keep pressing the Win+B buttons.
This action will repair the BIOS and enable regular booting of your HP PC. You can also get the MiniTool program downloaded.
What If HP BIOS Update Fails?
You could encounter some issues when attempting to install an HP BIOS upgrade. Create a USB flash drive with the BIOS update files on it first.
Connect the USB stick to the primary PC at this point. Install the BIOS update program after opening it on the USB flash device.
As long as you can locate a compatible file, it ought to function. The HP BIOS update will be applied immediately to your computer once it has been loaded.
A BIOS update is typically carried out by users to make sure their computer is as current as possible.
To put it another way, the update will consist of a new BIOS version, which will change how the computer manages specific components.
Although HP BIOS updates are less obvious than system updates, the process is just as crucial as carrying out a system update.
However, if your HP PC won't boot, you might want to perform a disaster recovery.
There are three things you can attempt to fix the problem if the BIOS upgrade procedure fails. Make sure your BIOS is updated to the most recent version first.
If not, it will attempt to restore the earlier version. You should reinstall Windows if this doesn't work.
If the BIOS update procedure was unsuccessful, please follow the directions to resolve the issue. However, you might want to try a different computer if the error is still there.
What Causes BIOS to Corrupt?
The main cause of BIOS corruption is power outages or failures during BIOS updates or flash.
Other reasons include a flawed BIOS chip or flash memory, a weak CMOS battery, or spyware or computer viruses that are specifically made to corrupt BIOS.
When you turn on the computer, BIOS is the first program to launch. If it becomes corrupted, it can cause a variety of problems, from OS-related applications to hardware.
For the reasons listed below, a BIOS can become corrupt:
While updating or flashing the BIOS, there is a power outage or disruption. Many motherboards are prepared for such a scenario with a backup or recovery. However, it isn't always the case.
Bad flash memory or ROM. Flashing the BIOS once more may be able to temporarily cure the problem if it becomes worn out over time and begins to malfunction.
A malware or computer virus that targets the BIOS. It's possible for the BIOS to be purposefully damaged or flashed wrongly.
A CMOS battery that is bad or dead. The configuration settings may change as a result of the CMOS battery losing power, corrupting the BIOS.
How Much Does It Cost to Fix BIOS?
You must have access to the HP laptop's internal memory in order to retrieve a BIOS chip. This chip has a rectangular form.
A "chip puller," a specialized tool, can be used to remove the chip from the socket. To pry up the chip, a flathead screwdriver or an awl can be useful.
A BIOS upgrade that costs roughly $60 can be downloaded if you are unable to identify the chip.
Compared to purchasing a new motherboard, the upgrade can save you a ton of money and is rather simple.
Fortunately, BIOS upgrades are not as expensive as you might anticipate.
This straightforward procedure will help you save money compared to the price of purchasing a new computer.
To return your laptop to its factory default settings, you can also attempt performing a hard reset.
In the event that your hard drive is broken, a hard reset may still work. Perhaps a more recent hard drive is to blame.
Run Easy Recovery Essentials to check for problems on your hard drive. The hard disc will notify you if it's not operating properly.
In other situations, the issue might be caused by misconfigured files, a cluttered disc, or a failed program installation.
How Do I Manually Reset My BIOS?
If your HP laptop is having problems, you might need to learn how to manually reset the BIOS.
This activity can be done in a variety of situations, such as when the battery is dead or the laptop won't switch on or off.
Similar to how the Windows operating system can be reset; the BIOS can also be reset.
It can be a pain, but if you have ever tried it, you know how simple it is for fixing the majority of HP laptop issues.
To do this, turn off your HP laptop and continuously press F11. As a result, the BIOS menu will show up.
Make sure you want to perform a factory reset before choosing Restore Defaults. Your laptop should restart and be ready to use its default settings in a short while.
The next time you use your HP laptop, make sure to back up the original BIOS file before attempting the reset.
Final Thoughts
'BIOS corruption has been identified' is a crucial warning message. The computer's first program, BIOS, enables the operation of the hardware and operating system.
Therefore, a damaged BIOS could result in hardware problems or OS problems.
The corruption can be readily fixed with BIOS recovery. If the BIOS recovery option isn't available, then your laptop might require a new motherboard.