Today I am going to have Xiaomi Mi Mix 2S review which doesn?t look that much different from the last year Mi Mix 2. Now, it might look same in terms of design but there few more things to talk about here.It has a new processor, wireless charging and new camera system. Mi Mix 2S also has a 5.99? display panel with full HD resolution. It has Snapdragon 845 processor with up to 8GB of Ram. Mix 2S comes with 64, 128, and 256GB of storage options and Xiaomi?s MIUI software. Lastly, Android 8.0 Oreo is there to deliver you the unbeatable experience. In China, it will be available from the coming week and later on in rest of the phone markets around the world.
XIAOMI Mi Mix 2S Review
Mi Mix 2s has added features like Wireless charging which is something I really love. Mi Mix 2S also has Quick 3.0 charging through the USB-C port. Now it doesn?t have the headphone jack which is not something surprising because the last model either had it.
Xiaomi Mi Mix 2S Latest Camera System
This is something really amazing about this phone as it has dual- camera system, unlike single camera on Mi Mix 2. There are two 12MP sensors, there?s a wide-angle lens and a telephoto lens like the one on iPhone X. The wide-angle adapts larger pixels on it and dual-pixel AF for better focusing in low light. However, the telephone lens is pretty standard as compared to other telephoto lens cameras.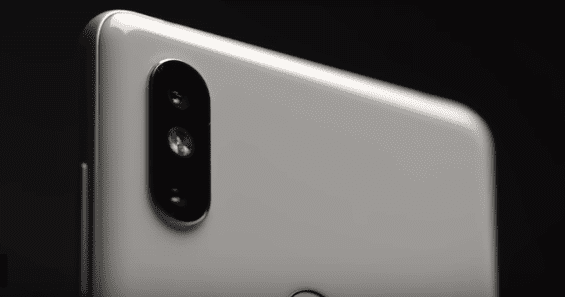 Xiaomi has introduced new portrait mode that uses AI to separate the subject from the background. It also helps in optimizing the colours of the scene as well. Of course, the new camera resembles something at the back of iPhone X but somehow dual camera is something that adds flavours to this phone.
Design of Mi Mix 2S
Xiaomi has a good reputation when it comes to phone designs. It has earned a lot of respect for designing the Mi Mix 2. Here in this Xiaomi Mi Mix 2S review is not important to discuss the design in detail because of it something same like the older version. Mi Mix 2S has almost no bezel around it and its LCD panel, not AMOLED. However, the LCD on this phone is pretty bright and vibrant making it nice to eyes.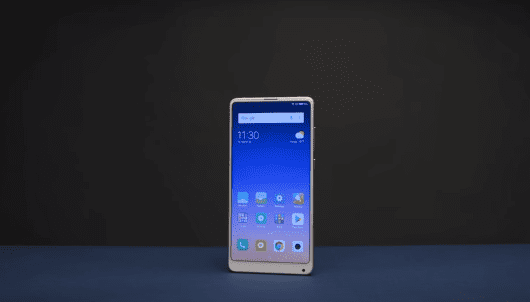 Weird Front Camera Position
The weird thing about this phone is that the front-facing camera is at the bottom right corner of the frame. This makes it quite odd when taking selfies as you to have to flip it upside down. But other than this, it?s a pretty great looking phone.
High-End Processor
Xiaomi Mi Mix 2S has the latest Snapdragon 845 beast inside it. And if we talk about the performance then obviously this is the best processor in the mobile market to boost things up. With up to 8GB of Ram and Snapdragon 845 processor, Mi Mix 2S will deliver unbeatable performance in high-end gaming and other stuff.
Improved Battery Performance
Xiaomi says that it?s using Snapdragon 845 to give an excellent performance so you don?t have to worry about battery life anymore. However, the battery on Mi Mix 2S is 3400mAh but with the latest processor, you don?t get hit to battery life. Therefore, you should expect the same battery life like the one on Mi Mix 2.
Xiaomi Mi Mix 2S will be the best phone from Chinese company so far. I definitely want Xiaomi to expand selling this phone to other parts around the globe. The phone is available in 2 colours white and black with stock price up to roughly $527. However, the price of Xiaomi Mi Mix 2S may vary depending upon the storage and Ram variants.
Finally, this was a short Xiaomi Mi Mix 2S review, hope you liked it. If there is something you know more about Mi Mix 2S, then let me know in the comments section down.