Excelling and achieving in the architectural, 3D modelling, and product designing field requires an excellent quality laptop, wouldn't you agree?
Many might disagree, but sooner or later, we all agree on this that a good laptop is one that meets the requirements to run your desired software with ease and without hassle. This fact can be applied to people working professionally in all fields – and specifically to Autodesk users.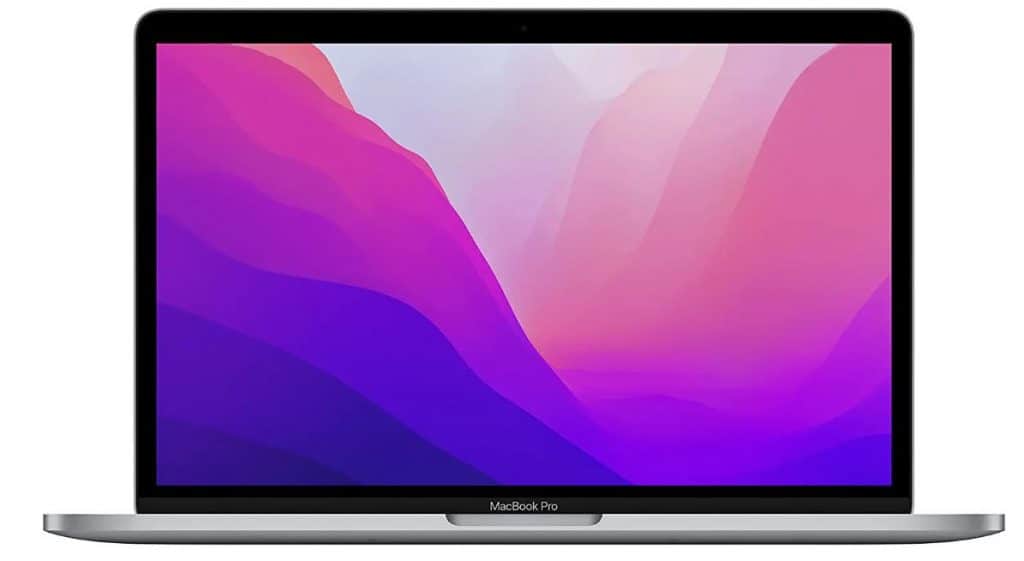 Apple MacBook Pro – Our Top Recommendation

The Apple MacBook Pro is a complete package for Autodesk Inventor content creators. It comes with a large Retina display to retouch your projects in full glory. It has a longer battery life of 20 hours to take it with you anywhere you want.

What is Autodesk?
Autodesk is a company that makes different software to do 3D modelling and designing in the field of architecture, engineering, and manufacturing alongside others. All these tasks are carried out using different software, for example, AutoCAD and inventor.
Autodesk Inventor is the product of Autodesk which is mainly used by engineers, architects and people from similar fields to design 3D models of prototypes, products, designs and more that are usually assembled and constructed afterwards. It is mainly used in the architecture, construction, and manufacturing industries.
Many professionals as well as aspiring engineers and architects use this software alongside other Autodesk products in their field very often. This professional software requires a professional aiding laptop that can easily meet the hardware requirements to create, design, and render the final products effortlessly.
In order to help out professionals as well as students in choosing the best laptops for Autodesk Inventor, we have put down some basic requirements of hardware in a laptop for Autodesk Inventor. Not only that, we have also created a list of the top 5 best laptops for Autodesk Inventor that will surely help you in making the right decision.
So, let's dig in right away!
Hardware Requirements to Run Autodesk Inventor on Your Laptop Effortlessly
The hardware of a laptop determines its efficiency of it. The more advanced and powerful hardware you have in your laptop, the smoother and effortless your work experience will be with it.
For Autodesk Inventor specifically, because it is a heavier software, you need to keep these requirements in mind before upgrading your laptop or buying a new one to run Autodesk inventor on it.
CPU
The very fundamental and primary need to run Autodesk inventor successfully on your laptop is a powerful processor that can tackle system lag and errors.
When a processor is powerful enough to run heavy tasks, the processing time, as well as processing speed, will be efficient while you can deliver quality work in much less time.
The basic requirement of a processor that you should have in your laptop is an Intel Core i5 of at least 5th Generation complemented with 2.5 GHz. As for the processor count, it should never be less than a quad-core processor.
However, if you can invest a bit better, you should always go for an Intel Core i7 of 10th Generation with 3.5 GHz. An Octa-core processor count would be a marvellous choice for you in order to run Autodesk Inventor easily alongside other even more powerful software.
RAM & Storage
Another important hardware requirement that determines the speed and efficiency of your laptop is your RAM. The better RAM will always benefit you by all means.
If you use more than one powerful program on your laptop it is highly recommended to use a laptop that comes with more RAM. As for the SSD storage, the more storage space you have, the fewer lags and struggles you will face while working on Autodesk Inventor.
For basics, you should always go for a laptop with at least 16GB of RAM. This will help you to run the software fluently.
16GB of RAM should be accompanied by at least 64GB of SSD storage to work better and well for all. However, these are the basic and minimal requirements if you want to use Autodesk on your laptop – with these features of hardware your laptop should work just fine.
However, if you need to excel, by all means, it is highly recommended to go for RAM of 32GB and 1TB of SSD storage. More RAM and SSD will give you even better results and more room to play and work on multiple platforms and software at once. So, why not!
Graphics Card
Because it's all about designing and details, you should never compromise and or let slip the graphics card part because that's equally important as a powerful processor, RAM and storage.
A good graphics card installed on your laptop helps with creating sharp and clear designs. As an architect or engineer, you know that even small details matter the most so why not your graphics card?
Because at the end of the day, the final product will speak louder than words for you.
For essential graphic card requirements, you should go for a powerful and resilient GeForce GTX of series 680. However, it is recommended here, it is not compulsory to get only this one, you can go for other options as well but nothing lesser –in terms of quality – than this one.
But, if you want to never fall behind and want the best for yourself, by all means, you should look for a GeForce RTX of series 2080 or another similar or more powerful than this one. The price you will be paying once will pay back for all the coming years, that's guaranteed!
Operating System and Display
Lastly, a suitable operating system is what you need. An operating system that does not go with your Autodesk Inventor will create a lot of trouble for you because an appropriate operating system will be the first step in the installation process of your Autodesk Inventor.
If you are a Microsoft user, you should look for a laptop that comes with a 64-bit system and is accompanied by at least Windows 10 operating system.
As for Mac users, macOS Mojave will be the right fit. This will do the work without any error or struggle in the process of installation and later on fluent usage.
For those who want the best one in this regard as well, a 64-bit supporting system with Windows 10 as well as Windows 11 or Windows 11 pro will be highly beneficial.
The same goes for Mac users, macOS Big Sur will be your quality Operating system to install and run Inventor effortlessly in the longer run.
Now, if we talk about the display qualification – it is quite obvious as well – you always need to go for the best possible resolution you could get.
Starting from the HD 1920 x 1080 resolution, you should go for ultra HD and 4K resolutions. The better the display is, the better results you will be able to see on your screen.
All these hardware specifications recommended here are the perfect and suitable match to run Autodesk Inventor without any trouble. These hardware features altogether will give you the best and most desirable results each time.
It is highly recommended that you should always go for the best possible hardware specifications you can get in a laptop because it will not only help you today, but it will be a wise decision in the long run as well.
We have made a list of the top 5 best laptops for Autodesk Inventor that are equipped with all of the above-mentioned hardware requirements. We have narrowed down your research for the perfect laptop for Autodesk Inventor and you can make your wise decision today!
Top 5 Best Laptops for Autodesk Inventor
Here are the top options to consider:
Razer Blade 14 – Overall Best Pick for Autodesk Inventor
Specifications
CPU: AMD Ryzen 9 5900HX 8 Core
RAM: 16GB
SSD Storage: 1TB
Graphics: GeForce RTX 3080
Display: 14 inches
Operating System: Windows 10 Home
Powerful software needs a powerful laptop to carry out the best results and that's what we have on top of our list for you. Razer Blade 14 is one of the most powerful and slim gaming laptops, but you can use it for Autodesk inventor and other powerful software.
This laptop comes with enough RAM and 16GB to run Inventor without trouble. More than enough space for SSD storage makes room for plenty of storage, you will never have to think and worry about fewer files and workload anymore.
RAM and SSD are not the only charms of his laptop, the powerful enough processor of Ryzen makes sure you never lack or face trouble while creating your 3D models and designs. It is suited for people who want quick, reliable, and quality work each time.
The pros of this laptop are limitless and you can see your hard work on the crisp, sharp, and clear quality display of 14 inches, which is more than the standard size of regular laptops. It works with Microsoft's Windows 10 Operating system which is exactly what you wanted!
This laptop is powerful enough to install and run Autodesk inventor, AutoCAD and other software. This Multitasker laptop can be purchased from any authentic store and its prices are around 2700 USD.
You will be lucky enough if you could get it from Amazon or any other reliable store at discount. The price might seem a bit huge at first but this is an asset of yours that's worth the investment.
The good part is that because it is a gaming laptop, you can work without any worries and then enjoy games at night!
Apple MacBook Pro – Best Laptop for AutoCAD Professionals
Specifications
CPU: Apple M1
RAM: 16GB
SSD Storage: 256GB
Processor: Apple M1
Graphics: Integrated
Display: 13 Inches
Operating System: macOS 12 Monterey
If you prefer MacBooks over all other laptops, then this one is the option we have added for you. Apple MacBook Pro comes with a world-renowned powerful processor M1 is a suitable match for your work, your choice, and most importantly of all – Autodesk Inventor.
Be it Autodesk inventor, AutoCAD or other like and heavy-duty platforms; M1 can beat the heat and will be able to deliver the top quality user experience through it all. Its processor speed is around 3.4 GHz – indeed a powerful processor.
Now, if you are curious to know the other important specifications; it comes along with RAM 16GB and 256GB of SSD storage.
It might not be as fascinating as you read about Razer Blade 14 but this laptop's specifications are way different from the razer.
It is one of the most powerful MacBook's ever made that can easily work with Autodesk Inventor and even powerful software without lagging or straggling.
Its display size is around 13 inches with an ultra HD screen to see your end product in the best means possible – this comes with 'key-to-details' good screen results.
The operating system used in this laptop is the latest macOS 12 Monterey, so you do not have to worry about its compatibility with the Autodesk Inventor.
You can get this powerful MacBook for around 1500 USD from the store of your choice. However, one thing is confirmed, you will never regret this decision in your life ever!
ASUS ROG Zephyrus – A High-End Laptop for Autodesk Inventor Professionals
Specifications
CPU: Intel Core i7-10875H
RAM: 32GB
SSD Storage: 1TB
Graphics: RTX 2080
Display: 15.6 Inches | HD IPS Display
Operating System: Windows 10 Pro
ASUS ROG Zephyrus is considered one of the most powerful enough that is capable of handling heavier to heavier software, platforms, and games – because technically it is considered one of the most powerful gaming laptops.
Because it is a gaming laptop, the graphics card RAM size only installed here is 8GB. It is equipped with the NVIDIA RTX 2080 super which is a significant graphics card in itself. Get clearer, ultra HD, and detail-oriented designs on your screens each and every time.
If we get a look at its processor, it is again the heavy-duty Intel Core i7. Making it even more significant, it is accompanied by the RAM of 32GB and 1 TB of SSD storage. The combination of all of the above-mentioned features makes it just an irresistible choice for gamers as well as architects, designers and so on.
5.1 GHz speed and the Octa-core count of the processor make it one of the smoothest, lag-free, and most advanced laptops you can grab your hands on for yourself. It is operated with the latest Windows 10 Pro and 15.6 Inches display.
Now, we can say that this is the most priced laptop we have on our list of top 5 best Autodesk Inventor laptops, but guess what, it is equipped with everything and more you were looking forward to.
Dell Latitude – A Cheaper Laptop for Autodesk
Specifications
CPU: Intel Quad Core i7-8650U
RAM: 16GB
SSD Storage: 512GB
Graphics: Integrated
Display: 13.3 Inches | 1920 x 1080
Operating System: Windows 10 Pro
Dell Latitude is a good choice for those who are on a budget but looking for something solid for long-term use and especially to operate and work on the Autodesk Inventor software as well as other Autodesk software without falling back on anything.
Dell Latitude comes with a good RAM of 16GB and SSD storage of 512GB which is considered to be above-average RAM and SSD storage figures.
However, to operate the powerful Autodesk Inventor, these are the basic requirements, which you are meeting with this laptop easily.
Not only that, but the processor is also quite powerful and advanced – the Intel Core i7 processor is equipped with 1.90 GHz of speed and a quad-core processor which is more than enough to run heavy-duty tasks and play on different software as well.
Operated with the latest Windows 10 Pro this might seem that the screen is a bit smaller than what you already have but the quality of the screen is not compromised at all and you will be able to get HD results each time.
With all these good aspects of hardware, you can get this laptop for around 1500 USD. Which beyond any doubt is a great deal!
HP OMEN – Our Favorite Pick for Autodesk Inventor and Related Applications
Specifications
CPU: Intel Core i7-10750H
RAM: 16GB
SSD Storage: 512GB
Graphics: RTX 3070
Display: 15.6 Inches | 1920 x 1080
Operating System: Windows 10 Home
HP OMEN is among those laptops that are most cherished and loved by many architects, designers, gamers and students because you usually get a lot of laptops at such reasonable pricing that is not compromised in terms of efficiency as well as hardware features by all means.
HP OMEN comes with 16GB of RAM and 512GB of SSD storage making it effortlessly smooth and lag-free by all means.
The powerful processor of Intel Core i7 of the 10th Generation is installed here which makes it even better and greater of a deal. You can play games, and use architectural and 3D modelling software like Autodesk Inventor and more with ease.
The graphics card installed here is also a big deal, the NVIDIA RTX 3070 is quite a powerful graphics card which is usually used in gaming laptops.
The huge display screen is there which is of course fully HD making the work and gaming experience even better and crystal clear for you.
The cherry on top is its Intel Turbo Boost technology which makes it everlasting and an enjoyable experience for all. You can get this amazing laptop from the store of your choice for around 1450 USD. Which makes the money spent worth it!
Verdict
The list of top best laptops for Autodesk Inventor is suited for those who want a good laptop on a budget and those who want to invest in a laptop which is their asset.
In any case, all of the laptops mentioned are highly suitable to use Autodesk inventor, AutoCAD and other similar software.
Now, if you need to make a good choice for a long-term purpose that will last longer while delivering quality work which is more than what you imagined; ASUS ROG Zephyrus is a matchless choice for all good reasons.
The laptop is highly mighty, works well for all types of heavy software and platforms and you can make the most out of it by investing one time. So why not spend one time on something extremely great rather than spending it every few years?