Tablets are fantastic little devices that are not only extremely portable but also capable of a wide range of tasks such as photo editing, gaming, music streaming, and even watching your favorite movies.
Among these features, one, in particular, appears to be gaining global traction: its front-facing camera.
The emergence of certain pandemic trends has resulted in an increase in online classes and video conferencing, as well as an increase in the number of people working from home.
It goes without saying that, aside from texting, the primary mode of communication becomes video calling via your tablet's front camera.
With the increased importance of your front camera, it is critical to have one with good photo/video resolution and audio capabilities.
We fully understand the new revolutionary technology that is being introduced as a result of global trends, and we believe that tablets are now the way to go.
Best Tablets With HD Front-Facing Camera
So, if you are thinking about getting a tablet, make sure to check our list below for our thoughts on some of the hottest options available right now.
1. Apple 2022 12.9-inch iPad Pro: Overall Best Pick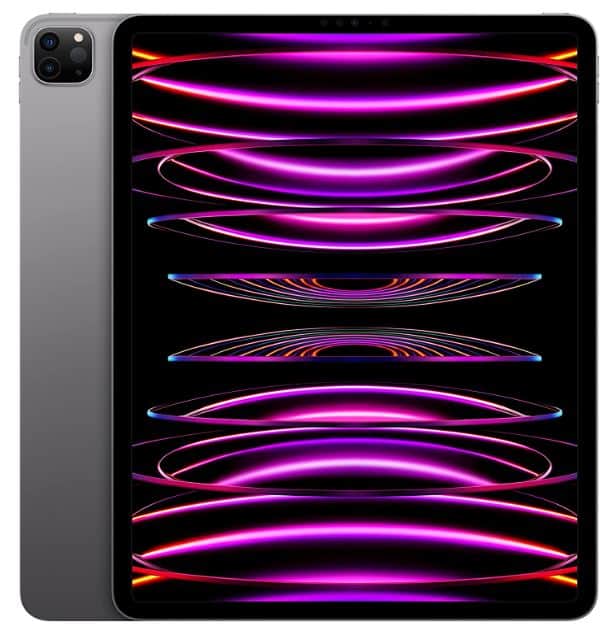 If you want an incredible tablet that can be used for gamers and work while also having incredible camera capabilities, look no further than the flagship Apple iPad Pro 2022 12.9″.
The Apple iPad Pro, powered by the latest M2 chip, provides unparalleled performance and advanced user experience.
To support superior portability and ease of use, the tablet is available in two display variants: a 12.9″ Liquid Retina XDR display and an 11″ Liquid Retina display.
The high-resolution display reproduces colors vividly and brings your images to life on the screen.
It's the latest generation of iPad Pros, and it has everything: a large Liquid Retina screen, a fantastic camera, and the latest M2 chip. This tablet has a bright display screen, which means you can use this tablet outdoors without facing any glares issue.
This iPad Pro has a 12 MP wide camera, a 10 MP ultra-wide camera, and a 12 MP front-facing camera.
The cameras also make use of Apple's ProRes and Lidar technologies, which can help you, create more detailed shots.
This tablet employs the next-generation M2 processor chip, which includes an 8-core CPU, a 10-core GPU, and unified memory to improve image processing and file management.
You can also store a large number of photos thanks to the 256 GB hard drive (which is upgradable to a maximum of 2 TB).
Finally, when using photo-editing software, the Liquid Retina XDR display's support for the wide P3 color gamut ensures a high level of accuracy and detail.
It's one of the many reasons the iPad Pro is also an excellent Photoshop tablet!
Reasons to buy:
Robust processing power
Available in two display variants
Latest iOS 16
Reasons to avoid:
Expensive starting price
Expensive accessories
2. Apple 2021 10.2-inch iPad: Best Value Tablet With Front Camera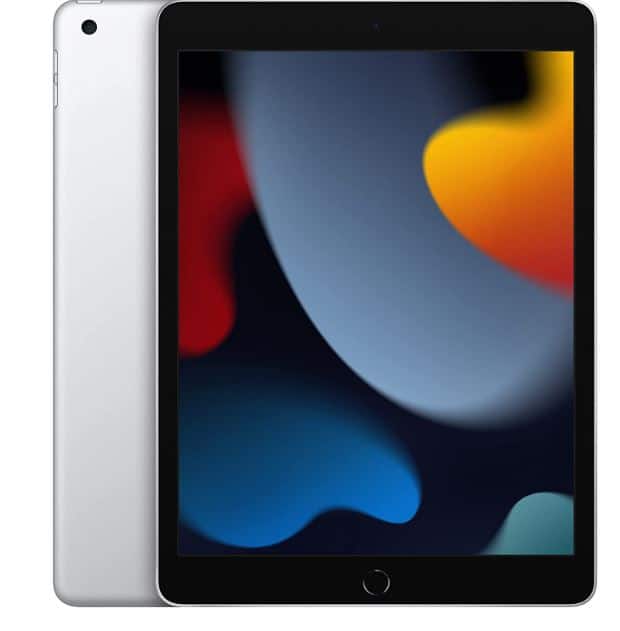 Consider a tablet that also functions as a camera when you are out and about. The Apple iPad 10.2 (9th Gen.) meets all of your needs while remaining within your price range.
You can buy it at a starting price of $266.31, this is unquestionably one of the most user-friendly and versatile tablets on the market.
The model, which is powered by the A13 Bionic Chip, completes all of your tasks in the blink of an eye.
From messaging to web browsing, you can complete all tasks in a matter of seconds and without any interruptions.
The graphics performance in the tablet is also quite good, thanks to the fast GPU.
The 9th Generation Apple iPad 10.2 prioritizes detail with a 10.2″ Retina display that allows you to work, watch movies, play games, and so on.
True Tone technology is also built into the display for accurate color reproduction and a comfortable viewing experience.
Users can capture images, answer video calls, and stay connected while away with the 8MP wide camera.
The Center Stage feature, which adjusts the user's frame to keep them in the center of the screen during video calls, is fantastic.
Reasons to buy:
Affordable price range
Premium display
Long-lasting battery
Reasons to avoid:
Inadequate port selection
Audio output is subpar
3. SAMSUNG Galaxy Tab S8+: Best Tablet with Ultra Wide Camera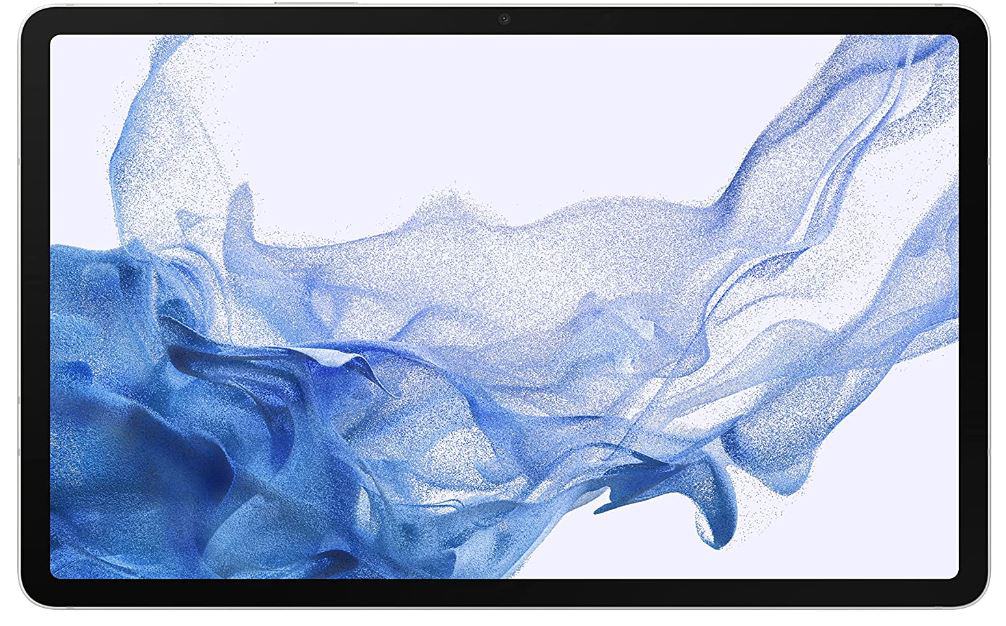 The Samsung Galaxy Tab S8 Plus was designed to be the second-tier tablet in the Galaxy S8 tablet line.
However, with specs almost identical to the S8 Ultra, it's difficult to justify paying $200 more for Samsung's "flagship" tablet.
Despite the fact that this tablet has a 2.2-inch smaller screen than the S8 Ultra, both models have the same Super AMOLED display and refresh rate.
This tablet comes with Samsung's S Pen, which provides a more realistic experience than ever before.
You can also attach the keyboard to the tablet, transforming it into a DeX-powered 2-in-1 where you can hammer out emails, crush work reports, or simply sit back and watch your favorite YouTube channel.
Though tablet photography isn't particularly popular, Samsung has included a 13MP standard camera as well as a 6MP ultra-wide camera so you can capture all the content your creative heart desires.
In addition, while watching videos, you can listen to them through the tablet's four AKG Stereo Speakers with Dolby Atmos technology for high-quality pleasure.
The Tab S8 has 8GB or 12GB of memory and 128GB of storage, which can be expanded by up to 1TB using a microSD card.
The Samsung Galaxy Tab S8+ delivers powerful performance with an upgraded Qualcomm Snapdragon chipset and an all-day battery to get you through the day, whether you are working, streaming, or gaming.
The 11-inch LCD display is small enough to make the tablet portable while also being high-resolution and clear enough to watch your favorite shows or play games on.
Reasons to Buy:
Stunning display
5G option
S Pen in box
Reasons to Avoid:
4. Lenovo Tab M10 Plus (3rd Gen): Economical Tablet with Front Camera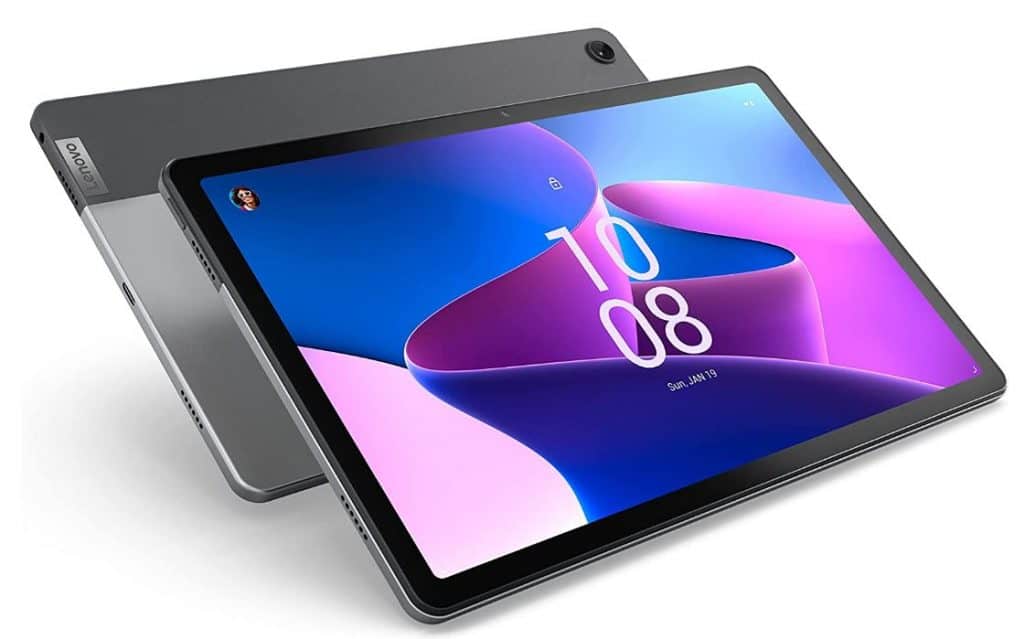 The Lenovo Tab M10 Plus (Gen 3) has a simple and clean design, long-lasting battery life, and can handle most basic tasks that you may need to do on the go for this low price.
If you are on a tight budget but want to get the most bang for your buck, this is an excellent choice.
The Lenovo Tab M10 Plus (Gen 3) has a simple and clean design that favors landscape viewing.
When held horizontally, the camera is located along the longer edge, and the buttons are in the upper left.
Even if you don't usually use tablets in landscape mode, you'll find this one comfortable to hold.
You will get a sharp 2000 x 1200 2K resolution display, which is higher than most other tablets in this price range.
The 10.6-inch IPS display is ideal for reading, taking notes, streaming videos, and displaying high-resolution photos.
Lenovo installed 8MP cameras on the front and back of the tablet, which isn't particularly impressive.
However, if you need to take photos or make video conference calls in a pinch, they should work fine.
The Lenovo Tab M10 Plus (Gen 3) ships with Android 12, and though no date has been specified, Android 13 will be available as an upgrade later.
The MediaTek Helio G80 octa-core processor isn't the most powerful chipset available, but it's powerful enough to handle the most basic tasks you'll need to do on the go.
Therefore, if you only need a tablet for streaming video, taking notes, emailing, and social media, this is an excellent choice.
However, keep in mind that if you need more resource-intensive apps, such as Photoshop, the lower-end processor's performance may stutter.
The Tab M10 Plus has a 7,700mAh battery that should last at least 12 hours under normal conditions.
However, if you lower the brightness and don't push it to its limits, you should be able to get a few days of use out of a single charge, which is nice.
However, because of the large battery, charging it from zero to 100% can take some time.
The Lenovo Tab M10 Plus (Gen 3) represents excellent value for money. For less than $200, you get a sleek design, good performance, and long battery life.
Reasons to Buy:
Solid battery life
Good focused design
Lightweight
Low price
Reasons to Avoid:
The camera is often hit-or-miss
Overall lack of processing power
5. Amazon Fire HD 10 Plus: Budget Pick
For years, Amazon Fire tablets have been the go-to tablets for cheap, easy media consumption.
The iPads are nice but expensive, and there are very few decent Android tablets (the Galaxy Tab S series being the main exception),
Leaving Amazon to pick up a large portion of the market with its affordable, inoffensive, low-spec slates.
Amazon's Fire HD 10 Plus is a 10.1-inch Android tablet designed for people looking for a tablet with ideal features.
The Amazon Fire HD 10 Plus is the best Fire tablet Amazon makes, with excellent battery life, a decent display, and adequate performance for a great price.
The 32GB model of the Fire HD 10 Plus costs $101.99.
You can increase the storage capacity to 64GB for a little more money, but the tablet supports up to 1TB microSD cards, which may be a better deal.
There are two cameras available: the front-facing camera has a 2.0-megapixel sensor, and the rear camera has a 5.0-megapixel sensor.
However, don't expect to see much of either of them.
Details were lost in all of my test shots, regardless of lighting or subject matter.
Colors appear flat and muddy, with little distinction between hues in the resulting photographs.
At this price point, the 10.1-inch, 1920 x 1200-pixel display is a pleasant surprise.
I spent some time browsing Prime Video and found the screen on this tablet to be bright and colorful.
This low-cost tablet experience is powered by a 2.0 GHz octa-core processor and 4GB of RAM.
It's adequate for casual use, and I navigated menus and played music and videos without incident.
On our battery rundown test, which consisted of web surfing while connected to Wi-Fi and the display set to 150 nits of brightness, the Fire HD 10 Plus lasted 14 hours and 2 minutes.
We got 14 hours and 35 minutes of battery life with Amazon's Automatic Low Power Mode, which kicks in by default when the battery reaches 20% capacity.
Reasons to Buy:
Excellent battery life
Bright, colorful display
USB-C and wireless charging
Reasons to Avoid:
Lackluster app selection
Middling speakers
Conclusion
We hope you found this Best tablet With Front-Facing Camera guide useful. As you can see, you don't need a high-end DSLR or a great smartphone camera to take high-quality pictures.
If you want to take selfies or video conferencing, consider a tablet with a good camera and plenty of processing power, such as the SAMSUNG Galaxy Tab S8+, or the Apple iPad Pro.